Claim a welcome bonus of £50
We make it easier to grow your savings by giving you access to savings accounts from a range of partner banks, including exclusive banks, products and offers not available anywhere else. Through our savings service, you can view and manage your savings in one place.
As a reward for registering for a Raisin UK Account and applying for, funding and opening your first savings account through our marketplace, you can claim a welcome bonus of £50.
On 13 August 2021, we updated our welcome bonus. For details of our old welcome bonus, please read the FAQs at the bottom of this page.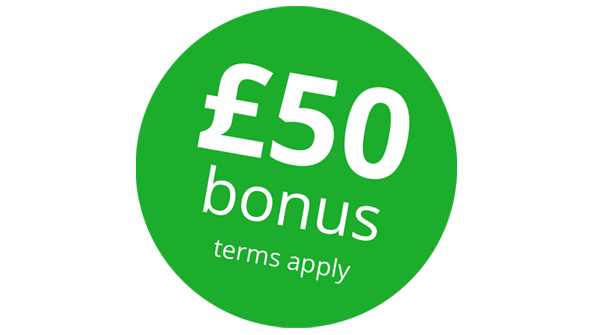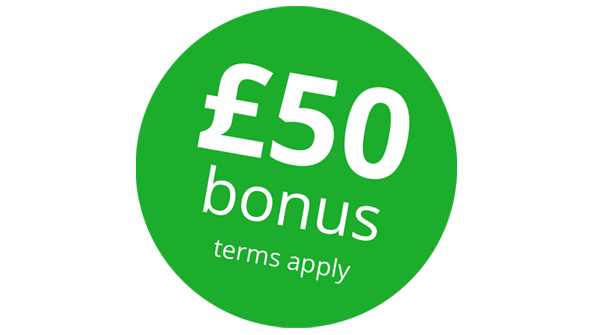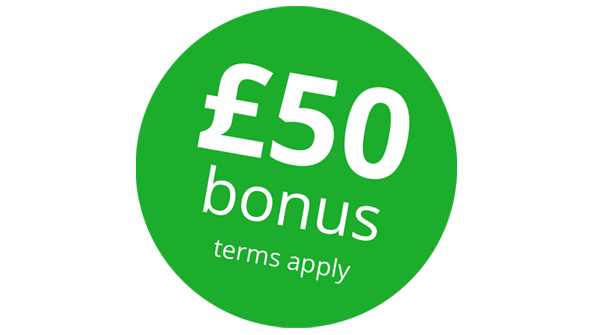 Welcome bonus eligibility
Our welcome bonus offer gives you the chance to boost your savings with a bonus of £50 when you open and fund your first savings account on our marketplace that meets the below deposit requirements.
Deposit amount is above £10,000 (if you open an easy access account, your lowest balance amount must remain above £10,000 for the first six months)
Term or duration of your account must be six months or more
You can only claim a maximum of one welcome bonus, and you can only receive this bonus by meeting these eligibility requirements
Which welcome bonus amount you can claim
There is only one welcome bonus available, which you will be eligible for if you deposit a minimum of £10,000 into your first savings account within 365 days of opening your Raisin UK Account. The term or duration of this savings account needs to be six months or more.
You can't change the deposit amount of a savings account once you've applied, but you can make as many transactions as you need to reach the deposit amount, so be sure to enter the right deposit amount when applying. If you want to change your deposit amount and have yet to transfer your full deposit amount to your Raisin UK Account, please cancel your application and reapply, entering the correct deposit amount.
Easy access welcome bonus amount eligibility
If you open an easy access account as your first savings account at Raisin UK, please note that you will need to keep the minimum balance at £10,000 in order to receive the bonus.
| Deposit amount | Welcome bonus amount |
| --- | --- |
| £10,000 - £85,000 | £50 |
When you'll receive your welcome bonus
To claim your welcome bonus, send an email from the email address associated with your Raisin UK Account to bonus@raisin.co.uk, with 'Welcome bonus' in the subject line within six months of funding your first savings account. This email should contain your full name.  Please only send your bonus claim email once you have received your savings account opening confirmation email.
After we receive your welcome bonus claim email and verify that you meet our eligibility requirements, the date we pay your welcome bonus into your Raisin UK Account depends on the type of savings account you open:
Opening a fixed rate bond
We will pay your welcome bonus within 14 calendar days of receipt of your eligible welcome bonus claim email.
Opening an easy access or notice account
We will pay your welcome bonus within 14 calendar days of your eligible easy access or notice account being open for six months.
Sign up for the latest offers and news
Receive specially curated news and articles, and be the first to hear about exclusive rates and exciting offers when you sign up with us.