The Raisin UK savings marketplace is home to a selection of attractive savings products from our partner banks. By registering for a Raisin UK Account, you can quickly and easily apply for savings products, without having to remember several different logins or fill out multiple application forms.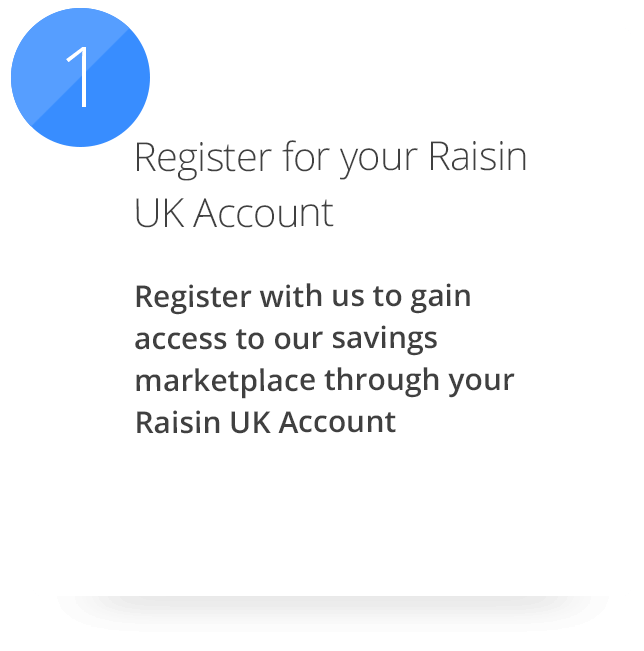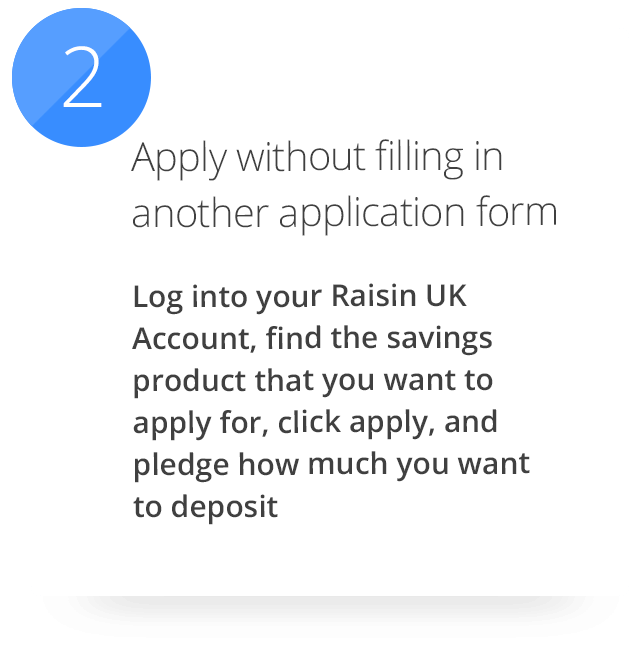 One application form
One of the benefits of registering with us is that we'll only ever ask you to fill out one application form when you register. After you've registered, applying for savings products through our marketplace is as simple as logging in, clicking apply and funding your Raisin UK Account. We'll take care of the rest, and we won't ask you to fill in another application form.
Convenient online transactions
We want to help you save time and make money, so all transactions and processing on the Raisin UK savings marketplace are handled online. Because your Raisin UK Account is online, you won't have to wait in any queues or navigate a telephone banking system. Your Raisin UK Account puts every savings product in our marketplace at your fingertips.
How we generate money
As a business, we're paid a fee by our partner banks for introducing new savings depositors, which means that we are motivated to help you find the savings product that's right for you.
Want to know more about how Raisin UK works?
Save time, make money
The best way to understand the effectiveness of the Raisin UK Account is to try it for yourself.
Register with us today to discover first-hand how much you could earn on your savings.