In light of the news that NS&I is dropping the rates of several savings accounts, savers are facing the possibility of a diminishing return on their savings. Don't despair! With a whole host of savings accounts available at Raisin UK, including the recent launch of easy access accounts, we may have the answer to your savings needs.
A better easy access rate
Through much of 2020, the rates of NS&I savings accounts were fairly competitive, but as of the end of November, the rates of several of their savings accounts are dropping. One such NS&I rate that's due to drop is for their easy access savings account, which is dropping from 1.16% AER to a considerably lower 0.01% AER as of 24th November 2020. Understandably, this has caused concern among NS&I customers, but there is a solution.
At Raisin UK, we recently launched easy access savings accounts on our marketplace, starting with a 0.20% AER account from Teachers Building Society, with many more accounts set to follow soon from other partner banks. You can easily apply for this savings account by registering for a Raisin UK Account, but you can find out more about our easy access savings accounts by clicking the button below:
View all easy access savings accounts
Spread your deposits and keep your money protected
Although NS&I offer deposit protection above the £85,000 provided by the Financial Services Compensation Scheme (FSCS) (up to £1,000,000 on some products), through our marketplace, you can protect savings amounts above the FSCS limit by spreading your deposits across savings accounts provided by different banking groups, giving you the reassurance that all your money is protected, coupled with the convenience of managing your savings in one place.
For example, if you have £250,000 to deposit, you could spread your money across the following savings accounts*:
| | | | | |
| --- | --- | --- | --- | --- |
| Amount | Account type | Bank | Rate | |
| £83,000 | Easy Access | Teachers Building Society | 0.20% AER | |
| £83,0000 | 60 Days Notice Account | OakNorth | 0.45% AER | |
| | | | | |
* Please be aware that we do not offer financial advice, the table above is purely an example of how you could spread your funds across banking groups and different savings account types to maintain deposit protection.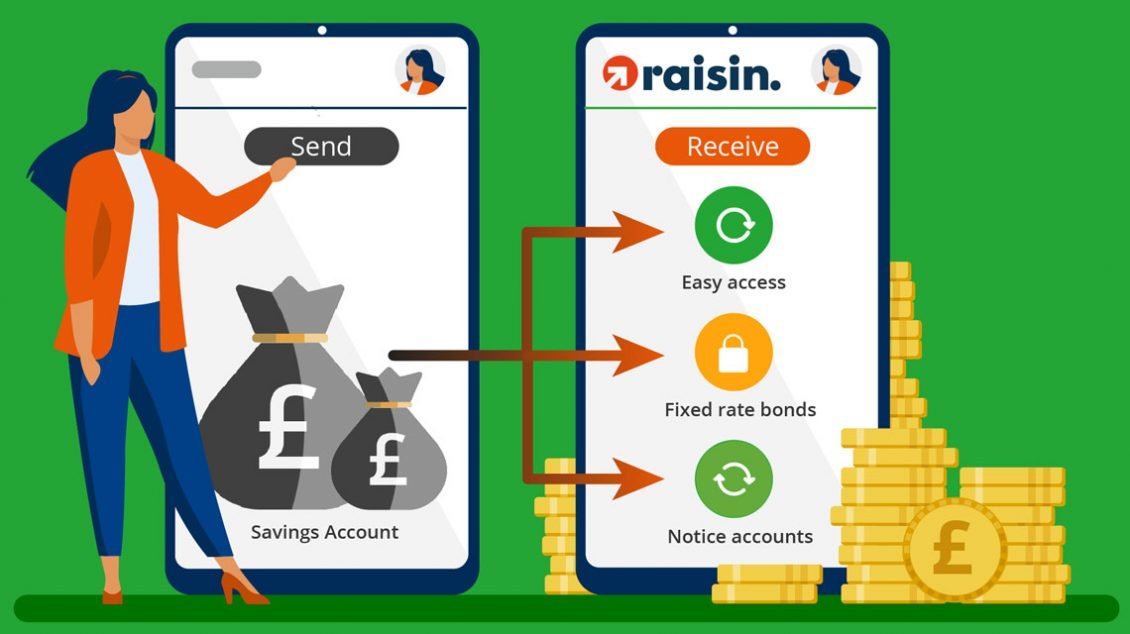 What is easy access anyway?
Easy access savings accounts are what most people think of when they think of a savings account. Easy access accounts allow you to top-up or withdraw your money at any time, giving you (as the name suggests) easy access to your money. You can find out more about how easy access savings accounts work by reading our easy access accounts page or by reading our FAQs.
Register to make savings easy
By registering for a Raisin UK Account, you don't just gain the ability to apply for easy access savings accounts; you can also apply for fixed rate bonds and notice accounts in a few quick clicks. It only takes a few minutes to register, after which you'll gain access to exclusive rates, products and bonus offers.
---
This article may contain information about partner banks, savings accounts, rates and bonus offers which were correct at the time of publication on 20th November 2020.