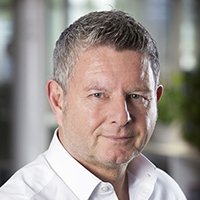 Kevin Mountford, co-founder of Raisin UK
In an unpredictable world, it's only natural to want to keep your savings safe. After all, when you open a savings account, you're not just depositing your hard-earned money, you're also planning for your future. With so much at stake, you may want to ensure that your money is protected.
Thankfully, there are ways to ensure that you get the most out of your savings and save yourself the worry.
A safety net for your savings
All regulated savings accounts in the UK are covered by the FSCS (Financial Services Compensation Scheme). This means that you automatically receive compensation of up to £85,000 per person, per financial institution in the event that the bank fails and is unable to return your money to you.
In some cases, you may even be temporarily protected for up to £1 million, but this is typically in the event that your savings suddenly go over the limit due to 'life events' such as a recent house sale or a large inheritance.
FSCS protection allows you to save with confidence. And if the worst happens, you're guaranteed to get your deposit back – usually within seven days, depending on the nature of your claim.
What if a bank is based in Europe?
If you want to benefit from competitive rates offered by a European bank, make sure the savings accounts of that bank are protected by the European DGS. Just like the FSCS, the European DGS is a deposit protection scheme implemented by each European country, that will reimburse you up to €100,000 (or the equivalent amount in your local currency) if a European bank should collapse.
Be on the safe side. Be in the know
What if you have more than £85,000 to deposit? Well, you could spread your savings across different accounts, but it's important to remember that FSCS protection is limited by how much you deposit into each banking group rather than per each individual account you open.
You could open multiple accounts with the same banking group, and provided that you don't deposit more than a combined total of £85,000, the FSCS will still protect your money.
At Raisin UK, we will always let you know which banking group is offering the savings accounts available through our marketplace, helping you to ensure that your savings are fully protected.
Look for the logos
The good news is that all the savings accounts offered through our marketplace are protected either by the FSCS or the European DGS. Simply look for the relevant deposit protection logo on our website:

The truth is, no one can really know what's around the corner. But by understanding and taking advantage of the schemes that have been designed to keep your savings safe, you can be sure that the money you've worked hard for will continue to work hard for you.
Find out more about deposit protection schemes
For more information on how to keep your savings safe, please read our guide to FSCS protection or visit our FAQs page.
Ready to grow your savings safely?
We only partner with registered, reputable banks, so you can rest assured that your deposits are protected. All of our partner banks are either FSCS protected or the European equivalent, and at every stage of using Raisin UK, you have peace of mind that your money is safe and secure. Compare competitive savings accounts today to begin your savings journey with us.