Representative APR explained
Applying for a loan or credit card can be confusing, especially if you don't understand the terminology being used, which could result in being charged an unexpected interest rate. On this page, you'll find out why the interest rate you receive could be different to the advertised rate, what representative APR is and what APR and APRC are. 
What is a representative APR?
When you take out a loan that's advertised with a representative APR, it means that at least 51% of borrowers will receive a rate that's the same as, or lower than, this advertised rate. However, there's no guarantee that each of those 51% of customers will get the same rate. 
Put simply, representative APR (annual percentage rate) is a type of interest rate that explains the cost of borrowing money. Loans are usually ranked by their representative APR, which makes them easy to compare.
The rundown
APR meaning

: Representative APR refers to the rate of annual interest borrowers will pay on a loan or credit card

Comparison tool

: The representative APR includes compulsory fees and charges, making it easier for you to compare loans and credit cards between providers

APR rate: The rate of APR you're charged will depend on several factors, including your credit score
Navigate this page
What's on this page
Representative APR meaning
APR stands for annual percentage rate and is the official rate used to explain the cost of borrowing. It refers to the annual rate of interest that borrowers pay and investors receive. APR is typically shown as a percentage. This figure represents the actual annual cost for a loan or credit card over its full term. This annual cost to you becomes an annual income for the investors who provided the money you're borrowing. 
Representative APR includes all compulsory fees, such as application or annual fees, and makes it easy for you to compare loans and credit cards. However, it doesn't include some other types of charges, such as those for late payments, returned payments or penalties for going over your credit limit. 
When it comes to credit cards, the representative APR also assumes you will only be using the card for online purchases. It doesn't factor in the different rates that might apply if you use it other ways, such as for cash withdrawals or balance transfers.
Get the inside scoop
Want to be in-the-know on all things savings?
Of course you do. Sign up and be the first to find out about top rates as soon as they land,
exclusive account holder-only offers, and the latest money news.
Good news!
You're now just one step away from receiving exclusive rates and offers as soon as they land.
To complete your registration, please confirm your email address by clicking the link in the email we've just sent you. If you can't see the email in your inbox, it may have gone to your junk or spam folder instead.
Representative APR explained
Representative APR means that the lender only needs to offer the rate advertised on a loan or credit card to at least 51% of applicants. For example, you might see a loan offered at 5% representative APR, but only 51% of applicants will actually get that rate. The 51% of people offered the advertised APR only includes the people who accept the offer. It doesn't include anyone whose application was rejected. The remaining 49% of applicants will probably be offered a higher APR.
The APR you get also depends on your individual financial circumstances and how closely you meet the lender's eligibility criteria. This is called the personal APR and may be different from the representative APR.
What is a good APR?
A 'good' APR will usually depend on your personal financial circumstances and the amount you want to borrow. Credit card rates can vary, typically between 5% to 30% APR, with the final figure often based on your credit score.
Average APRs have been steadily increasing over recent years. According to data from the Bank of England (BoE), the average UK APR on credit cards was 22.2% in September 2022 – the highest rate since 1998. With the BofE expected to announce further increases in the base rate over the coming months, average APR rates could continue to climb.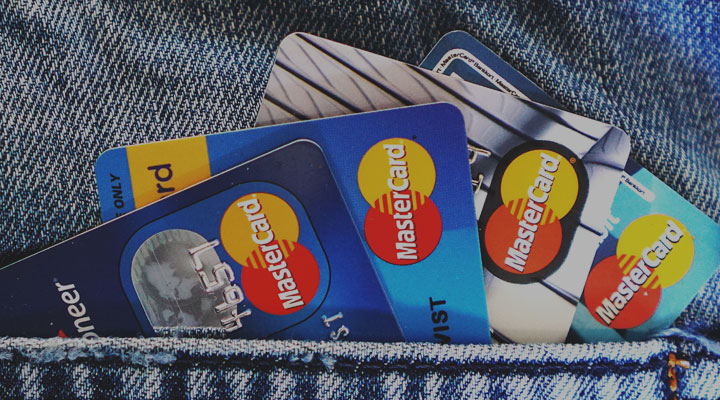 How to pay off credit card debt
Having a credit card can be useful, but it can also mean incurring debt. Read our guide to find out how to pay off your credit card debt and avoid getting into debt on your credit cards.
Read more
What is exact APR?
Exact APR means that the advertised APR is the rate you'll get. So if you apply for a loan or credit card that has an exact APR of 6%, then you'll get that rate. 
Being approved for a loan or credit card with exact APR is usually dependent on your personal finances and credit score. Exact APR can sometimes be higher than you would see with representative APR, but it is generally more accurate as there are no hidden charges, which means you'll pay what you expect to pay. Choosing a credit card or loan that offers exact APR means you'll know the exact amount you have to repay, which can be helpful for budgeting purposes.
What is APRC?
APRC stands for annual percentage rate of change. Lenders are required to give you a quote including the APRC when you apply for a loan or credit card. It's a standard interest rate calculation designed to provide you with the total amount of interest you'll pay throughout your loan or credit term. It should also include any extra charges you may have to pay to take out credit, including lender's fees, valuations, and legal fees. The purpose of the APRC is to help you understand the true cost of what you're borrowing.
Great New Service
Ive been a customer of Raisin since it launched in the UK. Although the business has recently gone through some changes I've been regularly updated and now able to open a very competitive 9 month fixed product.
Kevin
Very easy process to invest via the…
Very easy process to invest via the Raisin platform. Bonus come through on time. Communication was good throughout.
Thomas Ballard
Very Good Service!
I can really recommend Raisin! I was able to open a deposit without any real hassle. One point, it should be clearer on the registration page that you have to be really careful as to exactly how you enter your data. Even just a hyphen missing in a name can cause the application to fail! However, after three attempts, NO problem! Very friendly customer services team, by the way! Jean
Jean
Raisin uk
Raisin Uk from my experience are great , I phoned them to clarify something and I phoned to make sure they got my email because my phone had been failing to send mail and they were extremely helpful and friendly, 100% for customer service from my experience.
Sue Pasternak