Ill-health pensions explained
Every year, thousands of people in the UK have to stop working due to ill-health. If you have to retire early because you're no longer able to work, it can become financially difficult, but your existing pension may be able to support you. On this page, find out more about ill-health pensions, what qualifies as ill-health and what you may need to consider if you're planning to retire due to ill-health.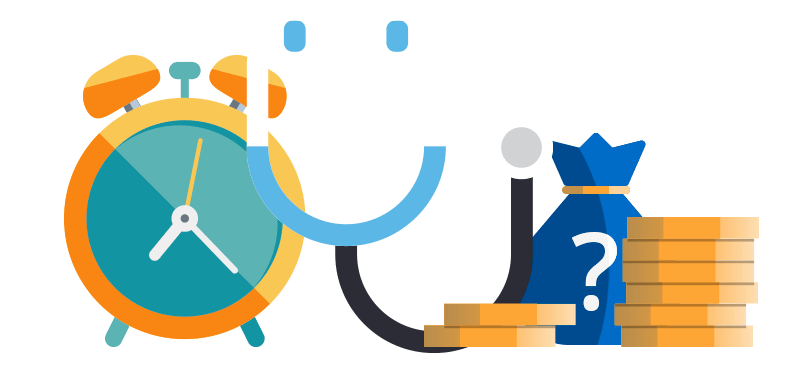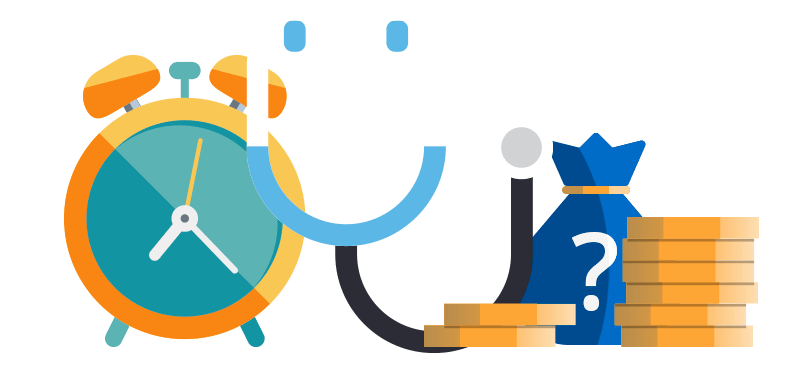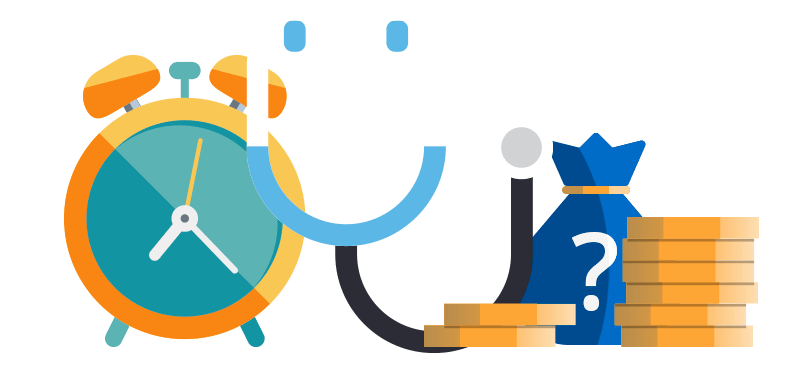 The rundown
An ill-health pension entitles you to receive your pension benefits earlier than usual if you're no longer able to work

Your pension provider will have terms and conditions you must meet if you want to claim an ill-health pension

The amount you'll receive may depend on what you have in your pension pot. You might receive a regular pension, a reduced pension, or if your condition is more serious, a lump sum
What is an ill-health pension?
If you can no longer work due to sickness, you may qualify for an ill-health pension. Some pension schemes allow you to withdraw your pension early under certain medical circumstances (more on that below) before you reach the minimum pension age of 55. A pension that offers you this benefit is typically known as an ill-health pension. 
Who can claim an ill-health pension?
If you're in a private or a workplace pension scheme, you may be able to claim benefits from your pension at any age because of ill-health. 
Your pension provider will usually have their own definition of what ill-health means. However, you'll be considered for an ill-health pension if you're no longer able to carry out your regular duties in your job because you're physically or mentally ill. 
As an extreme example, if doctors have told you that you have less than a year to live, most pension scheme providers will likely give you your whole pension pot as a lump sum. This type of payment is called a serious ill-health pension lump sum, and it is tax-free and can be paid to you before you reach the age of 75. If you're over 75, you will pay tax on this lump sum at your marginal rate of income tax. 
How much will I receive from my ill-health pension?
Your pension scheme provider determines the amount you'll receive from your ill-health pension. If you're in a defined benefit pension scheme, you might be entitled to an early payout if you have a permanent ill-health condition. However, because this leaves less time for your pension to grow, you may receive a reduced pension depending on what's in your pension pot. Other pension providers may offer to increase the amount you receive if you have a terminal condition because you won't be claiming your pension for a longer period. 
If you're in a defined contribution scheme, it may be possible to receive your pension benefits regardless of your age. You may be able to claim your pension in several ways, such as through a regular pension, tax-free lump sum, or a reduced pension. You should always check with your pension provider regarding your pension schemes' terms and conditions to determine what you may receive if you become unwell.
What conditions qualify for ill-health retirement?
Different pension schemes have different rules and criteria for early retirement due to ill-health. To qualify for an ill-health pension, you will need to prove the following:
That you're permanently incapable of performing your work duties because of your physical or mental condition

That there are no more treatments or medications available for you to consider that would enable you to return to work

That you can't perform well in your full-time or part-time work

Proof that your employer has first tried to offer you a less demanding role or reduced hours
How can I get medical retirement?
The criteria and procedures you need to follow to claim medical retirement in the UK differ per pension scheme. You'll need to ask your pension provider directly to find out what documents they will need from you. Common steps in most pension schemes include:
Providing a complete copy of your ill-health retirement application form

 

Medical proof confirming your condition, such as your doctor's assessment, signature and additional independent assessments from other medical advisers

Confirmation from your employer that you're retiring solely due to your medical condition
Can I get my state pension early due to ill-health?
No, you can't claim your state pension early because of ill-health. You'll only be able to receive your state pension once you reach retirement age. However, it may be possible for you to receive some help with your cost of living. You may be entitled to benefits such as statutory sick pay, employment and support allowance or universal credit. 
You can find out if you're eligible to claim these benefits on the UK government website, where you can also calculate which benefits you may be able to claim. 
What should I consider if I want to retire early due to ill-health?
If you've been disabled or have health conditions, your employer may offer reasonable adjustments so that you won't be at a disadvantage at work. If you think you can continue to work given the new arrangements, you can ask your employer to make the necessary changes for you. 
You should also consider what benefits you'll get from continuing to work, as doing so might afford you a better quality of life and the ability to maintain your living expenses.
If you're unable to work and are considering early retirement because of your ill-health, it might be worth considering how much income you'll have if you retire early. Factors such as age, the severity of your health and any benefits you can access will determine if you can retire. 
Get the inside scoop
Want to be in-the-know on all things savings?
Of course you do. Sign up and be the first to find out about top rates as soon as they land,
exclusive account holder-only offers, and the latest money news.
Good news!
You're now just one step away from receiving exclusive rates and offers as soon as they land.
To complete your registration, please confirm your email address by clicking the link in the email we've just sent you. If you can't see the email in your inbox, it may have gone to your junk or spam folder instead.