Do you have a lump sum you'd like to save?
Do you have a lump sum you'd like to save?
Perhaps you've received an inheritance, sold your house, have a tax-free sum from your pension or have a fixed rate bond coming to the end of its term. If you can afford to lock your money in for a set period of time, you're more likely to earn a competitive interest rate by opening a lump sum savings account than if you choose an easy access savings account.
All savings accounts at raisin.co.uk are deposit protected and free to open online. Lump sum savings accounts include the following benefits:
Competitive interest rates
Choice of fixed or variable and open or fixed terms
Quick and easy to set up and manage
Open with a single deposit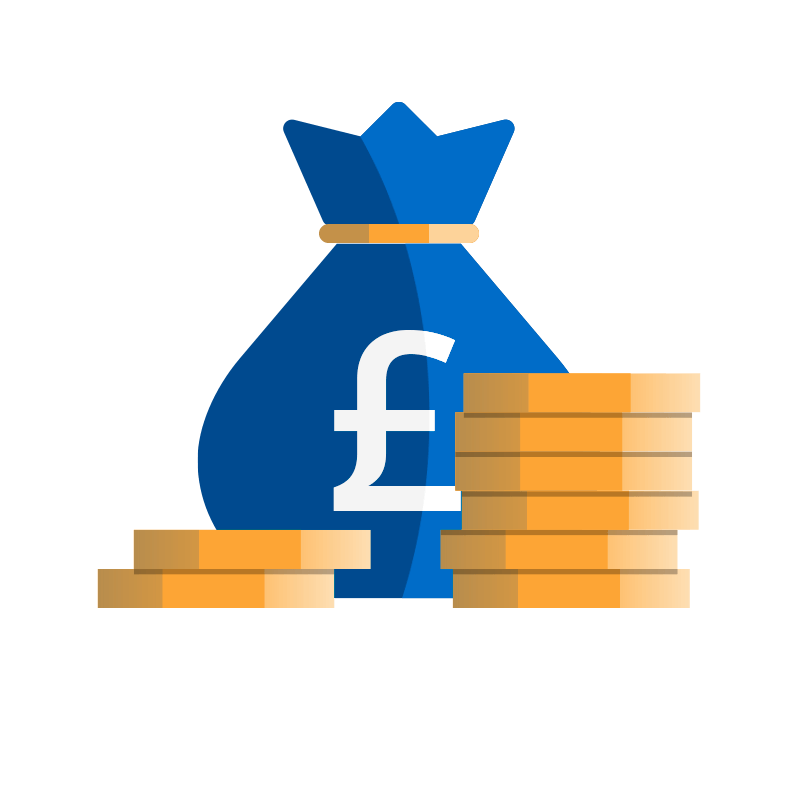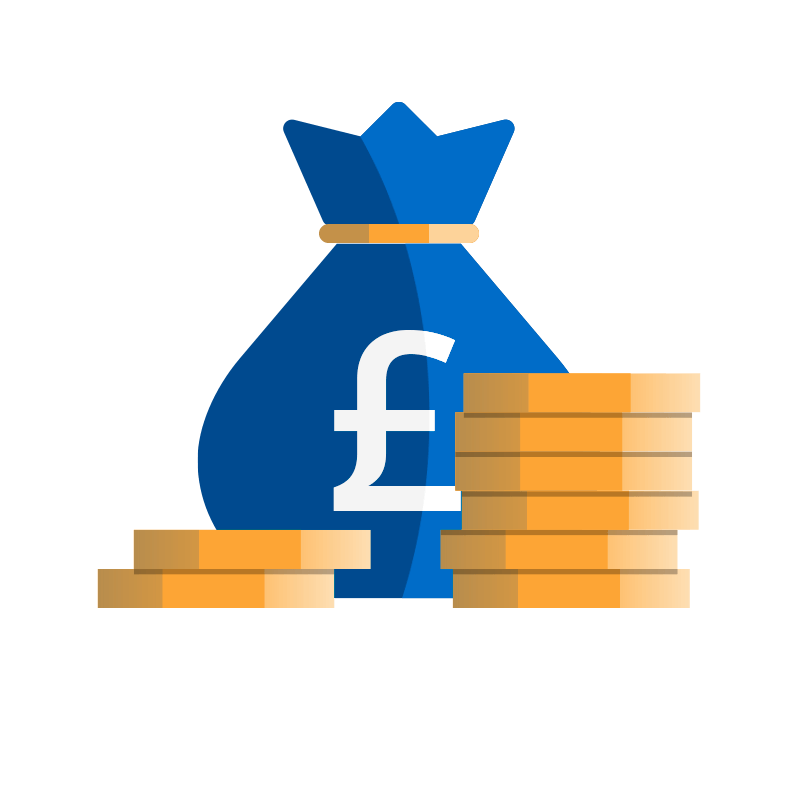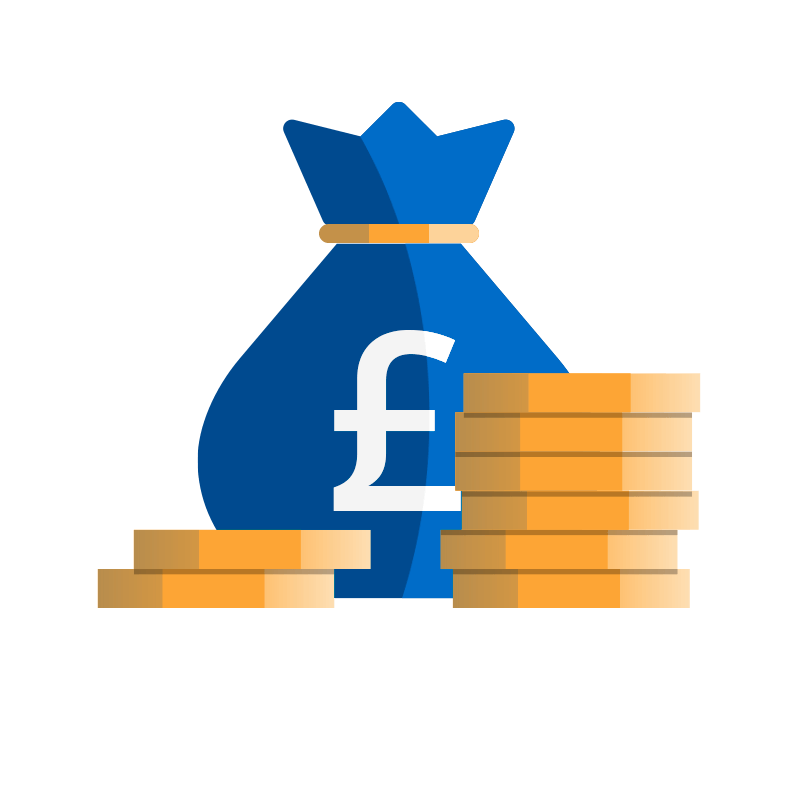 The rundown
Depositing a lump sum into a savings account can help you

grow your money quickly

Savings accounts offered by UK regulated banks at Raisin UK are

protected

by the Financial Services Compensation Scheme (FSCS)

Most savings accounts are free to open with small minimum deposit amounts
What are lump sum savings accounts?
Lump sum savings accounts provide competitive rates of interest over a term of your choosing and, as the name implies, you can only open them with a lump sum deposit, rather than an initial deposit that you can top-up at a later date. Two popular types of lump sum savings accounts are fixed rate bonds, which offer a fixed interest rate, and notice accounts, which typically offer a variable interest rate.
In 2020, the amount of savings stashed away across all UK households hit a record high, with disposable income rising from 9.6% to 29.1%. With the coronavirus lockdown meaning less spending, you could find yourself with a lump sum that might provide you with the perfect opportunity to grow your savings.
What are the benefits of a lump sum savings account?
A lump sum savings account could be beneficial for you if:
You want the reassurance that your savings are safe
You won't need to withdraw your deposit before your term matures
You're looking for a competitive interest rate over the short or medium-term
You want to avoid the temptation of spending your savings
Can your money grow in a lump sum account?
In short, yes, you can absolutely grow your savings if you open a lump sum savings account. This growth comes from the interest you earn, also known as the Annual Equivalent Rate (AER). 
The amount of interest you'll earn will depend on several things, such as how much you deposit, what the interest rate is and whether that interest rate is fixed or variable. The type of lump sum savings account that tends to offer more competitive interest rates are typically fixed rate bonds. You'll find out more about these types of accounts below. 
What to consider when opening a lump sum savings account
The best lump sum savings account for you will depend on how long you're prepared to leave your money untouched for, how much you want to deposit and how you want to be paid your interest.
Another consideration is tax. The personal savings allowance means basic-rate taxpayers can earn £1,000 interest without paying tax. Higher-rate (40%) taxpayers can earn £500 interest before paying tax, but additional-rate taxpayers don't get an allowance. 
Make sure you research the right lump sum savings account for you, so you get the best return on your deposit over a term you're comfortable with.
Is your deposit secure in a lump sum savings account?
The Financial Services Compensation Scheme (FSCS) offers deposit protection on savings accounts from regulated UK banks. This protection covers deposits of up to £85,000 (including interest) per person, per banking group. If you have a lump sum of more than £85,000, you could consider splitting it between different banking groups.
All of the lump sum savings accounts you'll find in our UK marketplace include deposit protection, with accounts from UK banks providing FSCS protection. We won't let you open an account with more than £85,000, so you will have the peace of mind that your savings are protected.
What's the best lump sum savings account for you?
Fixed rate bonds 
With a fixed rate bond or fixed rate savings account, your money is locked in for a set term and the interest rate is fixed. That means you'll know how much interest you'll earn. Which is the best fixed rate bond for you depends on how long you can lock in your money; the longer the term, the more interest you'll earn. Fixed rate savings accounts typically last one year, two years, three years, five years or six months. 
Currently, the highest rate of interest you can earn from a fixed rate bond through our marketplace is 1.30% AER.
Notice accounts
With a notice account, you can keep the account open for as long as you want to. You'll need to give your savings provider advance notice before making a withdrawal, with typical notice periods of between 30 and 90 days.
Notice accounts provide a mix of the benefits from other types of savings accounts. They offer comparable competitive interest rates to fixed rate bonds and flexibility that's comparable to an easy access account.
Why a lump sum savings account from our marketplace might be right for you:
Accounts are free to open
Your savings aren't at risk
Competitive interest rates
Higher interest rates on longer-term accounts
You'll know when your savings are accessible
You can easily manage your savings online
The FSCS protects your money up to £85,000 per person, per banking group
Choose from a range of lump sum savings accounts from UK banks
Applying for a lump sum savings account
If you want to quickly and easily open lump sum savings accounts with attractive rates from a range of banks, register for a Raisin UK Account and log in to apply today. It's free to open an account, and once you've been approved, all you need to do is deposit your lump sum and watch it grow.
Sign up for the latest offers and news
Receive specially curated news and articles, and be the first to hear about exclusive rates and exciting offers when you sign up with us.