Two European innovation leaders join forces to transform the savings market
Berlin/Hamburg (Germany), 25 June 2021. FinTech companies Deposit Solutions and Raisin have announced the completion of their merger. After over a year of preparation, the two companies are forming Raisin DS, a pioneer in the savings and investment market, servicing banks and consumers on both sides of the Atlantic. The merger only needs to be registered in the commercial register. Deposit Solutions is the leading B2B Open Banking platform in the savings deposit space. The company operates deposit marketplaces for over 150 partners, including large institutions such as Deutsche Bank, and connects them with deposit-taking banks from all across Europe. Raisin is the leading pan-European B2C platform for savings and investments. Raisin's marketplaces offer consumers simple access to competitive deposit products from all across Europe. In Germany, the FinTech company also offers globally diversified, cost-effective ETF portfolios and ETF-based pension products. As Raisin DS, both companies will now be able to unite the best-in-class B2B offering and Europe's leading B2C savings marketplaces under one roof.
A union to further democratize access to savings and investments
By joining forces, Deposit Solutions and Raisin are maximising the benefits for all market participants. For savers, the merger means more product choice and decision power, incumbent banks will benefit from more implementation options and product access for their own marketplaces, and deposit-taking banks will receive better access to deposit funding.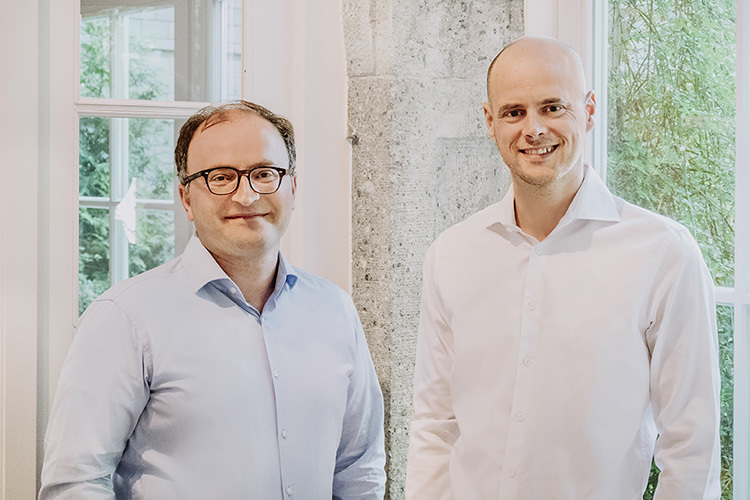 "Deposit Solutions and Raisin have brought important innovations to a market that has been underserved for decades. Together we can achieve even more," said Dr. Tim Sievers, CEO and founder of Deposit Solutions. "By uniting Deposit Solutions and Raisin, we're transforming two German innovation leaders into the European champion with global ambitions."
"Raisin DS will break down barriers and facilitate a transparent single market for savings and investment products."
The merger reinforces our vision to create a single transparent market for savings and investment products. We want to contribute to a financial system that better serves people's day-to-day financial needs, and that enables banks to provide a stronger backbone to the real economy," added Dr Tamaz Georgadze, CEO and co-founder of Raisin. "We will continue to strive to make a positive contribution to the financial system."
Raisin DS –a merger of equals
Deposit Solutions and Raisin are both successful and long-established companies and represent an innovation made in Europe. They collaborate with a combined circa 400 banks and financial services providers from more than 30 countries. Both fintechs are active in Europe as well as the United States and are backed by renowned international investors. One of Raisin DS' key priorities is maintaining a high degree of continuity. Both companies' current management will take over leadership roles at Raisin DS. Thus, both CEOs –Dr. Tamaz Georgadze and Dr Tim Sievers –will initially lead the new company as co-CEOs. Dr Tim Sievers will then move to the company's Advisory Board at the end of the year.
Accelerate growth to establish a new industry-wide standard for deposits
"Both companies unite the best talent in the market. From now on, we will pool our skills and look forward to benefiting from each other's experience and strengths," said Dr Tamaz Georgadze. "We have the unique opportunity to achieve something that neither of us would be able to accomplish alone: Raisin DS will truly shape the future of the savings and investments space.
"We have been working on this merger for a long time and I am happy and proud that we were able to turn competitors into allies," said Dr Tim Sievers. "With joint forces, we are going to increase our market coverage in Europe, build a significant presence in the U.S., and pursue our mission to establish Open Banking as the industry standard in the global deposits business.
"Given the sizable European deposit market of €20 trillion ($24 trillion), Raisin DS still has significant growth potential in its home market. In addition, the $17 trillion (€14 trillion) U.S. market, which both companies only recently entered, represents another major growth opportunity. Going forward, Raisin DS plans to invest in its platforms, extend the product range and expand into further markets.