For millennials and Gen Z that remained employed throughout the UK lockdowns, increased savings appear to have been a bonus.
New data shared from Raisin UK, has shown that between 2000 UK adults, on average, 16-24 years olds feel they will have spent £113.29 more during the first week of freedom than the week before. This means that from the 12th-17th July, Gen Z was still saving, but how much have Gen Z actually saved?
Ames, 24, Manchester saved £7K over the course of the pandemic.
"The pandemic made it a lot easier for me to save, and with everything being closed due to not only the national lockdown but also the regional ones, my money would have been spent on clothes, cocktails, and steak – which I now know can get pretty expensive.
"The pandemic has shown me that I can save more money in such a short amount of time. I know that the pandemic wasn't necessarily short, but it has shown me that actually, I can save quite a bit in such a short time frame. I am now saving less monthly than what I was doing, but I am still saving a healthy amount – but of course, my money will be saved to put a deposit on a house.
"With restrictions on spending through the hospitality, travel, and retail sectors throughout the year, it's no surprise that Gen Z had no option but to save their money throughout the course of the pandemic."
Leoni, 24, Cheltenham
"Before the pandemic, I was AWFUL at saving so I am really proud I managed to save £7.5k since March 2020. When the lockdowns hit, it meant that I wasn't doing things I'd normally do – so I began saving that money and turns out I actually started to enjoy watching these savings grow.
"Like most women, I'd spend the money on shopping trips, meals out, spending too much money on a night out, and general socialising activities like bowling, mini-golf etc and petrol and transport costs to visit friends, I didn't realise how much I was actually spending.
"I am so much stricter than what I used to be when it comes to spending money, I have grown my savings account and just want to build more and more, and I have actually started to value what I earn after watching others struggle during the pandemic.
"With my savings, I have managed to buy better furniture for my house. I am saving much less than I was during the lockdowns as I am now back socialising. However, I definitely spend a lot less on non-essential items like extra clothes that I don't really need, and I try and now socialise by doing cheaper activities like going for walks and spending money on picnic food items instead of going out for meals. It might sound small, but even doing the littlest changes can make a huge difference."
The data suggests that Gen Z are saving more now than what they ever have
24% of UK adults planned to spend their money on going to a restaurant in the UK during the freedom week. Followed by clothes (21%) and going to the pub (18%). UK adults were eager to not have to cook for themselves, spend money in retail stores and probably a well-deserved beer.
On average, the results revealed that adults in the UK have saved £769.04 each since March 2020, to some this might be a fraction, while this is the average, higher earners and more stringent savers will have saved much more.
A lot of young people might not realise how big this average saving is, but when it comes to things such as putting a deposit on a house or saving for a wedding, the younger generation appreciates how much certain milestones cost. The pandemic and being more careful with their money have opened up other avenues of where their money can go.
The data also showed that excluding household expenses, people felt they had spent an additional £89.74 more to spend between 19th July until 26th July compared to the week beforehand, whilst various hospitality venues would have done 'incentive deals' to welcome back customers, and the novelty of these freedoms may be a driver, it's clear young people are preparing to spend more than the previous 18 months.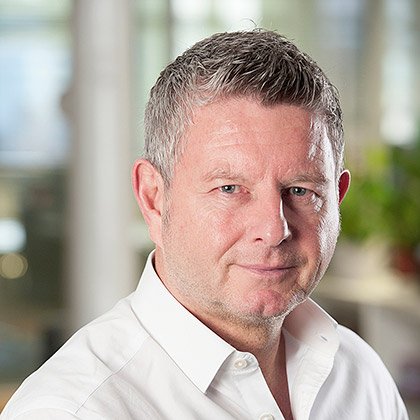 Kevin Mountford, co-founder of savings provider Raisin UK commented on the findings:
"If you take any positive out of the pandemic, it's that a younger generation had a taste of what it was like to save – not because they wanted to, but because they had to.
"What we've seen here is that yes, 16-24-year-olds were spending £113.29 more during the first week of freedom day, but that £113.29 is probably a fraction as to what they have saved. This isn't the case for all 16-24-year-olds, however. Some would have been put on the furlough scheme, whilst some of them were working on the front line. As a nation, it's shown us how vital savings actually are, and what we can do with the money that we save if we have to do so."