61% of UK adults believe the couple should pay for their own wedding
35% think less than three months of wages should be spent on the engagement ring
41% of women and 34% of men say they would sacrifice their hen and stag parties to pay for their 'dream wedding'
The average Brit thinks they must set aside £26,300 for their dream wedding
Traditionally in the UK, weddings are something we plan for years in advance with the expectation to spend thousands on. However, the last 18 months have been financially draining for many and so attitudes towards wedding expenses have shifted.
In fact, the majority (61%) of us think the couple to be should pay for their own wedding, while less than a quarter (23%) think we should stick to the tradition of the bride's family paying, according to new research from savings platform, Raisin UK.
This is not the only attitude towards wedding expenses that has changed in recent years, with 35% believing the traditional amount of three months of wages being spent on an engagement ring, is just too much.
Nevertheless, a large proportion still believes a wedding dress is a necessity for the big day, with 31% of UK adults going as far as to say it is the most important purchase.
On the other hand, we are willing to sacrifice a once-key event in the name of a 'dream wedding' – our hen and stag dos. More than four in ten (41%) women said they would give up their hen do, while 34% of men would their stag.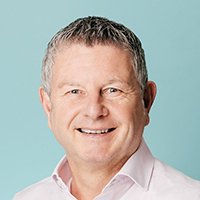 "It's clear from our research that wedding days are still a big spend for us Brits, despite a healthier approach to we can reduce costs, but there are a number of practical things you can do to ensure you make the most of your money.
Track your budget
"It may seem obvious, but think about how much you'd want to spend, and work towards that. If you're looking to spend less on your wedding day, then keep a track of things you buy from the very beginning.
When it comes down to those impulse buys on table decorations or favours, it's important to remember the money you spent way back at the beginning of your planning."
What are your dealbreakers?
"Set yourself some clear dealbreakers with your partner. You may be willing to spend a huge sum for your photographer, whereas your partner is determined to not skimp out on the catering.
Create a list of what your dealbreakers are, and seek to prioritise your budget around these – if there are elements of the day you could go without, or don't want to sink a lot of money into, you can reattribute this to your dealbreaker purchases."

Create a spending timeline
"After understanding your overall budget, have a think about what needs to be paid for first. If it's a deposit for the venue, make sure you have that amount saved before you start to book caterers or music.
Creating a timeline of what you will be spending and where is key to keep track of money going in and out."
Only 3% believe they are the most important purchase for a wedding day. Does that mean we are waving goodbye to a staple part of the celebrations?
Not only are we saving on hen and stag parties, but we are also passing the buck to the attendees when it comes to their travel, accommodation, and clothes. When asked, 38% of us have paid over £200 on average to be a guest at a wedding, whilst almost one in five have paid over £300.
Despite all these savings, weddings remain a financial burden upon all of those involved in the big day. On average, the average Brit thinks they must set aside £26,300 for their dream wedding.