The research marks the launch of a partnership with Raisin, Europe's largest savings marketplace – giving Yolt users access to exclusive savings products
Under 35s have long been assumed to be frivolous, living in the moment whilst not focusing on long term financial goals such as homeownership. However new research from Yolt, the smart thinking money app has confirmed this is simply not the case. In fact, one in five 16-25-year-olds stash away over half of their monthly income each month and 85% of under 35s are changing their day to day standing of living to reach their saving goals. The findings revealed that the under 30s spend the least on life's little luxuries when measured as a percentage of their total weekly expenditure whereas over 65s spend the most. And those aged 18-35 seem to be the most engaged with their personal finances too, tracking and monitoring their spending more than five times per week on average.
But it's not simply cutting back on daily coffees, a few takeaways and nights out that is going to put enough in the pot to reach important savings goals. Yolt's latest research has revealed that with the average house deposit for first-time buyers in London currently at £126,6002 – you'd have to forego 6,029 Deliveroo dinners, 12,660 Uber rides or 8,440 bottles of prosecco to save enough for a deposit in London. By relying solely on the money saved from cutting their morning caffeine intake, it would take a couple looking to purchase a property in London well over 50 years to save for a deposit. All of these represent a daunting and unrealistic prospect. So, whether it's saving to buy a house or a car, saving up for a holiday or simply building an emergency savings pot for any unforeseen expenses – what really matters is having a long-term savings plan in place and it seems the younger generation is leading the way.
The research also revealed that higher interest rates and more tools to help track and manage savings would incentivise more young people to save. It's, therefore, no surprise that money management apps have grown in popularity over the past decade, with 64% of survey respondents indicating that they use a banking app on their mobile phone to monitoring their personal finances.
This research follows Yolt's recent integration with Raisin, the pan-European savings marketplace, allowing users to compare and apply for a range of high-interest savings accounts within the Yolt app.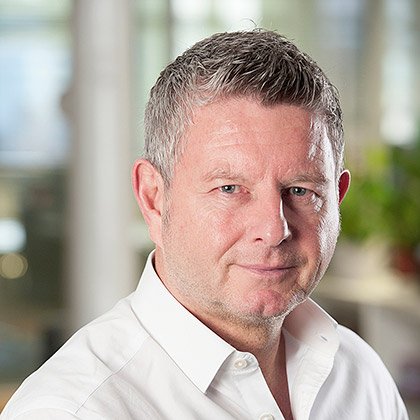 Kevin Mountford, Finance Expert for Raisin UK, commented:
"Saving for your financial future may seem like an uphill struggle, but there are savings tools and accounts designed to help you along your way. Switching your savings to a higher paying interest account is an easy way to make your money work harder for nothing. Start by setting yourself a realistic monthly savings target and pool your money into an account designed for regular savings. Once you have enough saved up, lock away your money in a fixed-term deposit or notice account and start the cycle again."
Cristel Lee Leed, Chief Marketing Officer, Yolt, says:
"These calculations show it's not just the odd night out or Deliveroo dinner that is preventing young people from reaching their financial goals. In fact, the idea that you should simply stop eating avocados to be able to afford a house deposit is simply unrealistic.
"Having a clear view of your finances in real-time makes it much easier to save effectively. Establishing this visibility is often the first step towards putting in place a long-term realistic savings plan, while still enjoying life's little luxuries. When you can see clearly what you are saving and spending, there's no reason why you can't enjoy a bottle of prosecco or a Netflix subscription. Our latest partnership with Raisin will allow our one million users to save time and build money confidence through access to the best savings products and competitive interest rates – empowering them to do more with their finances."
Kevin Mountford, concluded:
"Across Europe, Raisin has helped over 200,000 customers achieve their saving goals. We're excited to offer Yolt users a better way of saving, through any number of accounts live on our online marketplace now."