Savings and benefits rules
If you're thinking about applying for benefits, you're stashing some savings away for a rainy day or if you already have both benefits and savings and want to know how this will affect you, we have the answers. Read this page to understand savings and benefits rules and find out how benefits and savings impact each other, especially when it comes to means-tested benefits.
The rundown
Claiming benefits:

You can claim benefits if you have savings depending on the amount you have saved

Benefits affected:

Benefits affected by savings are those that are means-tested, i.e. they're based on how much you earn and how much capital you have

Benefits savings limit: The benefits savings limit depends on which benefits you're eligible for
Knowing how much savings you can have before it impacts your benefits (and vice versa) can help you to stay on top of your finances and avoid any potential pitfalls of losing out on benefits you're eligible for. In this guide, you'll find out more about the savings and benefits rules, including which benefits are affected by savings and what counts as savings. We'll also crunch some numbers so you know just how much you can have tucked away without your benefits being affected.
Can I claim benefits if I have savings?
You can claim benefits if you have savings depending on the amount you have saved. Your means-tested benefits may be affected, stopped or reduced if you have a certain amount saved or capital from things like shares or investments. Benefits are often assessed on individual income and personal circumstances. 
If you do find you have too much money in savings and are no longer eligible for certain means-tested benefits, you might want to put that money into a savings account that will generate income based on competitive interest rates.
Get the inside scoop
Want to be in-the-know on all things savings?
Of course you do. Sign up and be the first to find out about top rates as soon as they land,
exclusive account holder-only offers, and the latest money news.
Good news!
You're now just one step away from receiving exclusive rates and offers as soon as they land.
To complete your registration, please confirm your email address by clicking the link in the email we've just sent you. If you can't see the email in your inbox, it may have gone to your junk or spam folder instead.
Which benefits are affected by personal savings?
Savings and benefits rules mean that the benefits affected by savings are those that are means-tested. Means-tested benefits, which are benefits that are based on how much income you earn and how much capital you have, can include:
Universal Credit

Working Tax Credits

Child Tax Credits

Council Tax Support

Jobseekers Allowance

Income Support

Housing Benefit

Pension Credit
Universal Credit and your savings limit
If you're a new applicant to Universal Credit, you'll likely be put on an updated system that has been rolled out in the UK. If you applied under the old system, you may have to reapply under the Universal Credit (UC) bracket if your circumstances change. 
To be eligible for Universal Credit, you'll normally have to be above the age of 18 and not on a pension. You're eligible to apply if you aren't in full–time employment or training and if you don't have savings over £16,000. If you have savings between £6,000 and £16,000, the amount you're entitled to will be worked out on the government tariff income (outlined below).
It's also worth remembering that under the new system of UC, if you live with a partner who has over £16,000 in savings, you won't be eligible for this benefit. For those with savings below this amount, you can apply for UC but the amount you receive will depend on how much you have in your savings account.
Compare our best savings accounts
How does the government decide how much Universal Credit you get?
Savings and benefits rules may seem complicated at first, but once you know how the system works it's quite easy to calculate how much UC you'll get.
If you're of working age, the government takes every £250 you have in savings (over £6,000) and assumes you have the equivalent income of £4.35 a week. Here's an example of how this looks so you can see it in practice:
You have £8,000 in savings and you want to claim Universal Credit

The government ignores the

first

£6,000, as this falls into your personal allowance

The additional £2,000 is counted

£2,000 divided by £250 is 8

8 x £4.35 is £34.80

The amount of £34.80 will be deducted from your monthly payments from Universal Credit
Check out the government benefits calculator to understand how your savings might affect your Universal Credit claim.
Housing benefit and council tax savings limit
If you're claiming housing benefit and council tax relief, you're eligible if your savings don't surpass £16,000. If you have savings between £6,000 and £16,000, you may qualify for a reduced amount. If you have savings of less than £6,000, you should be able to claim the full benefit.
Pension credits and savings limit
Pension credits don't have a top level limit, but you may receive a reduced amount if you have over £10,000 in your savings account or in capital. Basically, every £500 over the £10,000 threshold is equivalent to the earnings of £1 a week, and this will be added to any other income you have, such as your pension, when working out your claim.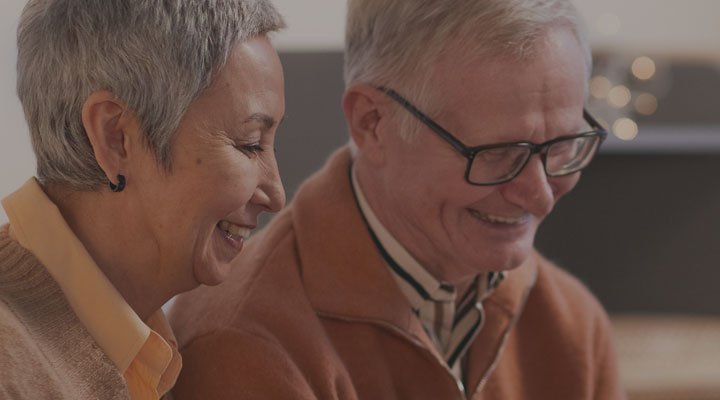 Pension credit: a guide
Pension credit provides additional retirement income for pensioners on a low income. Read our guide to discover what pension credit is, how it works, if you're eligible and how you can claim.
Read more
What is and isn't included as savings?
Knowing what is classed as savings and what isn't goes beyond the number in your savings account. It's also worth noting that when applying for benefits, your partner's income and savings can also be considered if you live together.
The table below shows what's usually classed as capital that can be assessed during a benefits claim, and the types of assets you can have that aren't considered as savings when it comes to claiming benefits.
| What is included as savings | What isn't included as savings |
| --- | --- |
| Cash - any money in your bank account or building society accounts | Property that is occupied by a relative who has reached pension age or who is incapacitated |
| Income bonds | Property that you have left due to a relationship breakdown for up to 26 weeks |
| Stocks and shares | Property that has been purchased to live in or sell but which is currently undergoing repairs or renovation for up to 26 weeks |
| Premium bonds | Funds from selling your home if you are planning to buy another home for up to six months |
| Property that isn't your main home | Money from insurance claims for repairs or replacement for up to six months |
| Joint savings or portioned savings you have with other people | Money from loans and grants given for essential improvements and repairs for up to six months |
| | Capital awarded from damages and injury which is held under the supervision of court or by a personal injury trust |
| | Life insurance policies which haven't been cashed in |
| | State benefit arrears |
| | A pension fund you haven't yet accessed |
This list of capital isn't exhaustive, but it gives you a general idea as to what is capital. Capital tends to be valued at its current market value (in the case of property) with any debt accrued deducted from that. Joint capital is usually assessed under the assumption of equal share.
What are stocks?
Owning stocks can offer a lot of benefits, including earning potentially big profits. Find out what stocks are, their different types and how they differ from bonds, and decide if investing in stocks is right for you.
Read more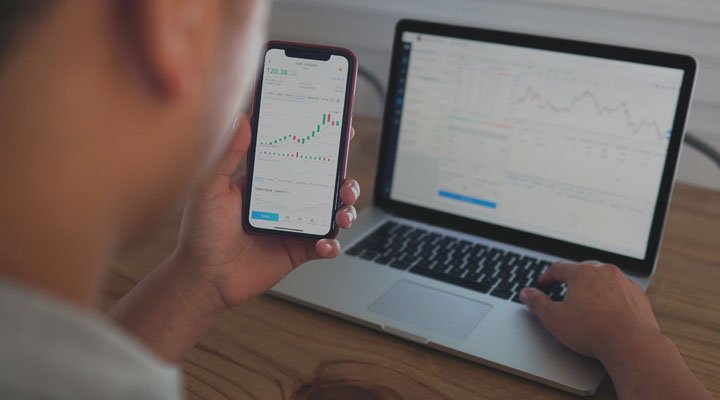 How to invest in shares
On this page, you'll learn how to buy shares and understand the risks and benefits you may encounter in the process.
Read more
A warning on notional capital
Notional capital is when you have given money away or purchased something expensive to reduce your capital and gain more in benefits. The government may still treat this situation as though you still have that capital. If you have used your savings to pay off debt or if you have used money for what is considered reasonable spending, then this isn't classed as notional capital. If you have been refused any benefit because of this situation you should seek advice on whether you are eligible for appeal.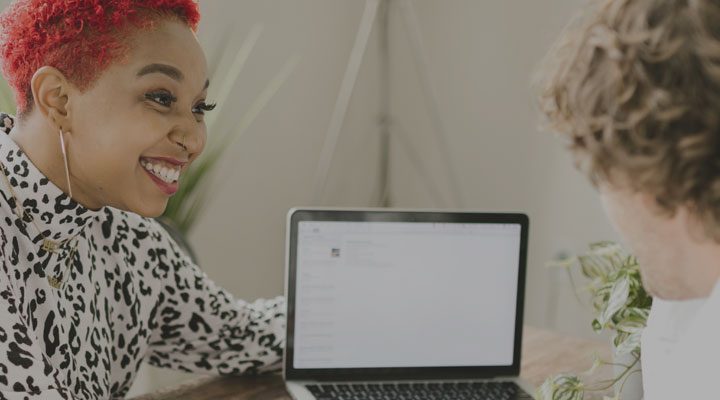 Paying off debt explained
Start saving effectively and pay off debt fast. This guide offers tips for how to pay off debt and take control of your hard-earned money.
Read more
How do authorities find out about savings in a bank account?
While some people may decide not to disclose their savings when applying for benefits or try to hide savings from benefits, it's worth noting that certain government agencies, like HMRC and the DWP, can check your savings accounts and social media accounts if they suspect fraudulent action taking place. However, they can't do this without your permission. The Right to Financial Privacy Act protects your records but under section 1102, authorities can issue a court order, subpoena or other enforcement request within the law to check this if you do not grant permission.
Further help and advice
Working out benefits and savings can be tricky, but there are lots of resources out there to help you navigate this. If you want to find out more about the savings and benefits rules, you may find the following links helpful: 
If you do decide to build your savings, visit the Raisin marketplace where you can choose from a range of competitive savings accounts from our UK partner banks. Whether you're looking for a long-term fixed rate bond or a more flexible easy access savings account, you'll find a solution to suit your needs and savings goals. 
Simply register for a Raisin UK Account to quickly and easily apply for free.
See what our customers say about us on Trustpilot
Great New Service
Ive been a customer of Raisin since it launched in the UK. Although the business has recently gone through some changes I've been regularly updated and now able to open a very competitive 9 month fixed product.
Kevin
Very easy process to invest via the…
Very easy process to invest via the Raisin platform. Bonus come through on time. Communication was good throughout.
Thomas Ballard
Very Good Service!
I can really recommend Raisin! I was able to open a deposit without any real hassle. One point, it should be clearer on the registration page that you have to be really careful as to exactly how you enter your data. Even just a hyphen missing in a name can cause the application to fail! However, after three attempts, NO problem! Very friendly customer services team, by the way! Jean
Jean
Raisin uk
Raisin Uk from my experience are great , I phoned them to clarify something and I phoned to make sure they got my email because my phone had been failing to send mail and they were extremely helpful and friendly, 100% for customer service from my experience.
Sue Pasternak