Investments: a guide for beginners
Investing can be a great way to grow your wealth over time and potentially earn substantial returns. However, it's also important to understand the risks that come with starting an investment portfolio. On this page, you'll learn more about investments, the most common investing terms, different types of investments and their pros and cons. 
The rundown
An investment is an asset or item purchased for the sole purpose of making a profit

Investments allow you to generate income, typically over the long term, by purchasing shares, cash, property or bonds that you could potentially later sell for profit

Investing in the stock market comes with significant risk, although diversifying your portfolio can help mitigate some of these risks
Getting started with stocks and shares
Understanding exchange traded funds (ETFs)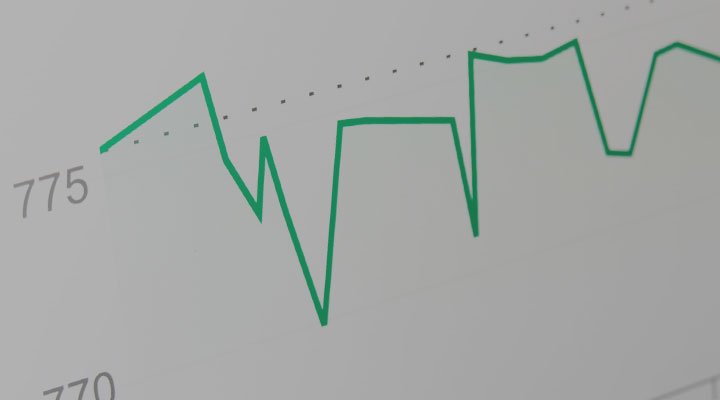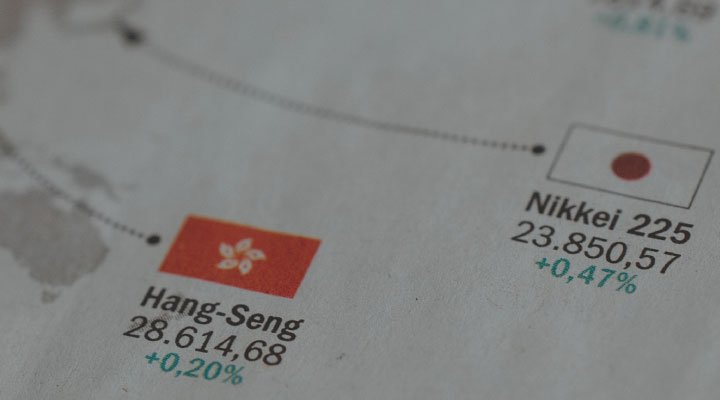 ETFs vs funds explained
On this page, we explain what ETFs and funds are and how they differ, so you have the information you need to determine which you might prefer to invest in.
Read more
Where to begin with trust funds
More about investment funds
Other useful investment guides
What is an investment?
An investment is an asset or item you purchase to generate a profitable return. The main goals of investing are to generate an income, or appreciation, meaning an increase in the value of the asset or item you purchased over time. When you purchase assets or items as an investment, the intention is not to consume the purchased good, but rather to hold on to it and use it in the future to create wealth.
How does investing work?
Investing refers to any mechanism you can use to generate income or returns in the future. Many people choose to invest in asset classes such as shares, cash, property or bonds. Investing, in general, is any action you take that aims to earn revenue in your future.
A glossary of investing terms
The following are common investing terms that are important to understand before you start an investment portfolio:
| Investing term | Definition |
| --- | --- |
| Stocks | Stocks represent ownership in a company, and are typically a growth-oriented, long-term investment. |
| Shares | Shares are a unit of ownership in an investment you make, such as a purchase of stocks or a fund. |
| The stock market | The stock market is where investors can buy and sell stocks from many different types of companies. |
| Funds | A fund is a pool of money from a group of investors for purchasing securities to benefit everyone in the group. |
| Bonds | Typically issued by a government or corporation, a bond is similar to a loan, in that the issuer promises to repay the full amount borrowed on a specific date with an additional rate of return, in exchange for using the investor's money. |
| Equity | Equity is your stake in a company you've bought shares in. |
| Capital | Capital is a term for financial or other assets held by a business or an individual. It can be a total sum of different assets, such as bank deposits, stocks, property and other resources of cash. |
| Capital gain | Capital gain is the difference between the securities or stocks' purchase price and its selling price. If the difference is positive, then this is considered a gain. |
| Capital loss | The opposite of capital gain. If the difference between the purchase and selling prices is negative, then this would be a capital loss. |
| Dividend | Dividends are the portion of a company's profit paid to shareholders. They can be an incentive for shareholders to purchase stocks. Not all companies pay dividends to their shareholders. |
| Diversification | Diversification means investing in different asset classes to reduce the effects of market volatility on your portfolio and increase your potential return on investment. |
| Expense ratio | Expense ratio is a fund's operating expenses over a year, and also indicates the average value of its net assets. |
| Index | An index tracks the performance of different investments to measure the overall performance of a particular investment type or category. |
| Inflation | Inflation is a quantitative measurement of the rate at which the price of goods and services rises, or the purchasing power of a currency falls. |
| Interest rate | An interest rate is either the percentage you earn from the money you've saved or the percentage you're charged for the money you've borrowed. |
| Liquidity | Liquidity refers to the ease with which you can access your investment and turn it into ready cash without affecting its market price. |
| Market risk | Market risk is the possibility that the investment you make won't be able to achieve its target return, or may fail completely. |
| NAV | Net asset value (NAV) represents the current value of a single share, and is also known as the share price. The process of calculating NAV is known as pricing, and it's calculated by taking the fund's total assets, subtracting it from the fund's liabilities, and then dividing it by the number of shares outstanding. |
| Portfolio | A portfolio is the collection of investments you own, or that an organisation owns. |
| Fund manager | A fund manager makes decisions on where they'll invest the fund they're responsible for. |
| Securities | This is another name used for investments in stocks or bonds. The name 'securities' comes from the document that certifies your ownership of a stock or bond. |
| Share classes | The same fund can have different share classes, which charge different fees and offer the investor different rights and privileges, for example, enhanced voting rights. This allows shareholders to choose the type or class of fees in a particular fund that best suits their needs. |
What are the different types of investments?
There are four common types of investments, which are:
1. Shares
When you buy shares, you're buying a stake in a company, or a small piece of their earnings and assets. Companies sell their shares on the stock market to generate cash, which they then typically use to grow or develop. Investing in shares is often considered risky, because you can never be certain whether a company will actually grow, or how much they'll grow by. Companies can lose value or even go out of business, and this would mean the same for your investment. 
2. Bonds
A bond is effectively a loan you give to a company or government in exchange for guaranteed interest. Bonds are considered less risky than investing in shares, because in many cases they are offered by the government. However, lower risks typically mean lower returns. In general, the less risky the bond you choose, the lower the interest rate you'll earn. 
3. Cash
Cash is an investment that you make when you save your money with a financial institution that offers interest in return, such as traditional savings accounts. Interest rates differ, depending on the type of savings account you choose. Risks are low, as the FSCS protects your deposits if you save with a UK-regulated financial services provider.
4. Property
The goal of investing in property is to earn a return on your investment either straight away, or in the future as property prices increase. You can do this either by renting your property or reselling it at a higher price. Properties can be owned by an individual investor or a group of investors. Of course, there is some risk in investing in the property market. For example, your property could go down in value, it could require costly or lengthy renovations, or you may not be able to find a suitable tenant.
What are the risks of investing?
The risk of investing in the stock market is high, especially if your goal is to make short-term gains. It's impossible to predict the stock market, and if your goal is only short-term, you are more at risk of losing the value of your investment. However, if you're willing to invest your money in the long-term, you may see a substantial growth on your investment – although this is never guaranteed. 
To illustrate the risks involved, the table below shows how the FTSE 100 has performed over the last 20 years. The FTSE 100 is an index of the 100 largest companies (by capital) listed on the London Stock Exchange.
You can see that if you started to invest in the year 2000, then sold your investments two years later, you probably lost a lot of money. On the other hand, if you first started to invest at the beginning of 2003 and sold your investments in 2018, you probably grew your wealth by a considerable amount. This can be the difference between short and long-term investment strategies.     
Pros and cons of investing
| Pros | Cons |
| --- | --- |
| If you invest wisely and over the long-term, you can earn a good return on your investment. | Any investment you make has risks, and you can never predict how well a company or the market will perform. |
| Some companies offer dividends when you purchase their stock. | Companies aren't required to pay dividends to their shareholders. |
| It's easy to buy and sell stock, as you can typically make transactions throughout the trading day. | If you're working with a fund manager, you may pay for each trade they make. It's always best to check fees and costs before you start investing. |
| You can start investing with small sums of money, so you can get a feel for what investing is like and determine how risk-averse you want to be. | The stock market is volatile and prices can go up or down at any time. If you are averse to volatility and risk, you may make decisions that negatively affect the value of your investment. |
How much should I invest and how much could I earn?
Many people who are new to investing believe that you need a lot of money to get started. However, you don't need a lump sum to start investing, and many investors invest small sums regularly. This also allows you to diversify, or invest in different types of funds, which can, in turn, help you spread and manage your risk. 
As a general rule, it's important not to invest more than you can afford. Investing is considered a long-term commitment if you wish to earn strong returns. 
The returns you can potentially earn varies enormously, and depend both on the type of investment you choose and how much you invest. The more money you invest into the stock market, the more shares you can purchase. The more shares you have, the more profit you may earn when you sell those shares in the future.
Is investing right for me?
You can determine if investing is right for you by asking yourself why you're planning to invest and what your financial goals are. If your goal is to generate high returns, investing in stocks might be a good option for you. Just remember that investing in the stock market doesn't guarantee you'll make a profit. 
Another thing you may want to consider is your current financial situation. If you're struggling with debt from credit cards or have a large mortgage, it may be worth considering paying that off first before you begin investing. 
What are the alternatives to investing?
If you're not comfortable with risk and want a guaranteed return on your investments, it might be better for you to open a savings account. Savings accounts, such as fixed rate bonds, offer competitive interest rates that won't change for the term you've chosen. Your money will also be safer.
Get the inside scoop
Want to be in-the-know on all things savings?
Of course you do. Sign up and be the first to find out about top rates as soon as they land,
exclusive account holder-only offers, and the latest money news.
Good news!
You're now just one step away from receiving exclusive rates and offers as soon as they land.
To complete your registration, please confirm your email address by clicking the link in the email we've just sent you. If you can't see the email in your inbox, it may have gone to your junk or spam folder instead.