Following growing demand for eco-friendly investment options and with increasingly frequent natural disasters, from wildfires to flooding, bringing climate change issues to the fore, many people are keen to invest their money into something that drives positive change. That's where green bonds come in.
Across Europe, ESG (environmental, social and governance) investments are growing in size and scale, with the UK government announcing Green Savings and Sovereign Bonds ahead of the COP26 Climate Summit in November 2021. Putting the UK in a good position to meet its climate targets, these green savings bonds aim to champion projects that take positive action, kickstarting the economy after the pandemic's financial fallout. Other countries, such as Germany and Sweden, have similar investment options.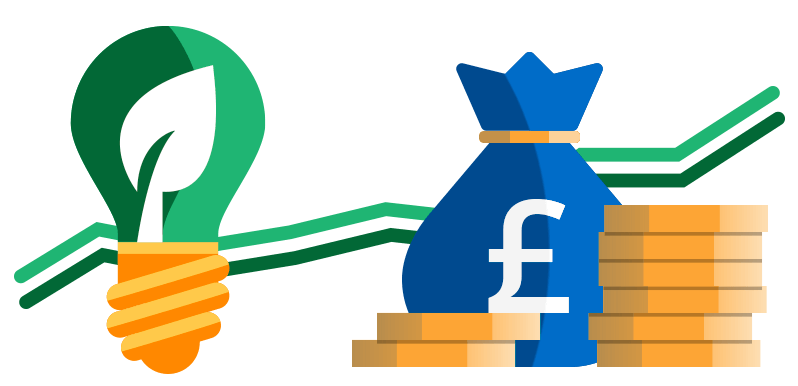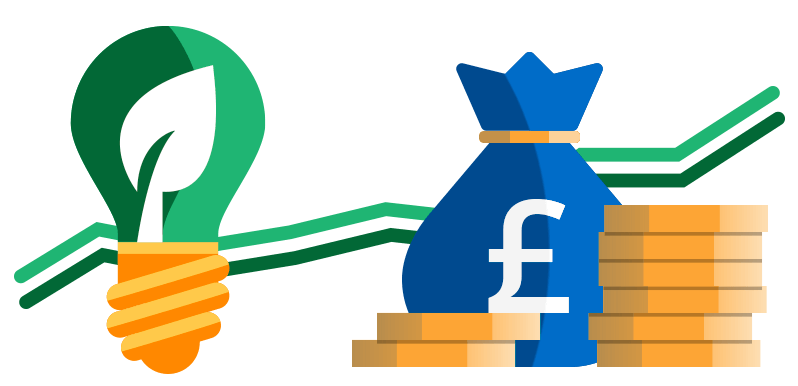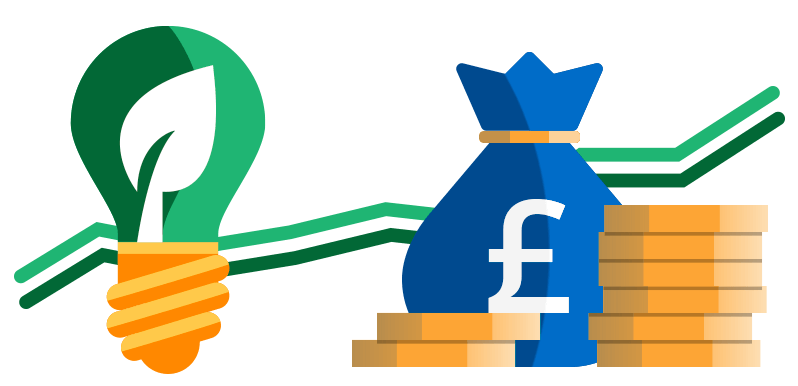 What are green bonds?
A green bond is a type of investment that provides a fixed income and aims to raise capital for climate, sustainability and environmental projects. Green bonds are usually backed by the issuer's balance sheet or asset-linked, and therefore offer the same credit rating as any other debt obligations.​
In simple terms, a green bond is a way investors can use their money to support environment-specific projects. 
Why were green bonds introduced?
Green bonds have been introduced in many countries in a bid to tackle the climate change crisis, fuelling investment into important projects that will help meet climate deadlines and targets. The World Bank, for example, issued their first official green bond in 2009, and has since issued approximately USD$16 billion worth in green bonds in 23 different currencies (as of May 2021). 
Are green bonds and climate bonds the same thing?
Yes, green bonds and climate bonds are the same, since they both make contributions to climate-focussed initiatives. They're also known as green savings bonds, green energy bonds and green investment bonds.
What do green bonds pay for?
In July 2021, Chancellor of the Exchequer Rishi Sunak revealed further details of green bonds, with the hope that those who saved money during the pandemic might be tempted to invest in them and help accelerate the UK's green agenda to be net zero by 2050. 
Essentially, green bonds give savers the opportunity to invest in projects aimed at making the world greener and more sustainable. Some examples in the UK include zero-emissions buses, renewable heating systems for schools and hospitals, forest planting and flood defence systems, among many others. 
For the Green Gilt and Green Retail Savings Bonds offered by the UK government, there are six types of acceptable expenditure:
Clean transportation

Renewable energy

Energy efficiency

Pollution prevention and control

Living and natural resources

Climate change adaptation
How do green savings bonds work?
As well as helping you save money, green savings bonds also contribute towards green spending projects. You'll be saving while helping to make the world greener, cleaner and more sustainable.
Green bonds work in the same way as any other bond. When you purchase a bond, you are basically lending your money to someone, such as the government, who will then use this money to finance climate-specific projects that bolster efforts to hit the net-zero carbon emissions 2050 target. 
As the lender, you'll be able to invest any amount, typically between £100 – £100,000, over a fixed term at a set interest rate. As with any other type of bonds, your interest could be paid annually or as a sum at the end of your set term. 
Can I make money with green bonds?
Yes, you'll be able to grow your money as well as contribute to positive climate action by investing in green bonds. While the interest rate for the UK government green bonds is yet to be set out, you can get an idea of how green bonds will work by looking at similar products, such as fixed rate bonds.
Are green bonds a good investment?
Green bonds could be a great investment choice if you have a lump sum saved and want to contribute to something positive. However, when making your decision, you'll need to consider the terms and conditions carefully, as bonds often restrict your access to your cash for the agreed period of the term. 
You also won't be able to top up your bond once it's opened, meaning you'll need to deposit the full amount upon opening the account. If you're looking for a savings account that lets you deposit and withdraw funds on a more regular basis while still enjoying competitive interest rates, you might want to think about a different type of savings account, such as a notice account or easy access savings account.
Pros and cons of green bonds
| Pros of green savings bonds | Cons of green savings bonds |
| --- | --- |
| Green bonds contribute to positive climate change projects | There is a great deal of trust needed in terms of the climate initiative your money will be invested in |
| These types of bonds will have to have a maximum level of transparency, making them an ethical choice | Little or no access to your cash |
| Your money is safe and protected, making them a relatively risk-free choice | A relatively new product with little certainty around demonstrating green impact and the selection process - cases of 'greenwashing' could well be exposed further down the line |
| Competitive rates of interest & tax efficiencies | There is currently a low supply and high demand in this type of investment, meaning they could be a costly choice |
Are green bonds right for me?
Whether or not green bonds are right for you will be entirely down to your personal circumstances. For you to decide what to invest in, you'll first need to set out a budgeting plan, establish clear savings goals, consider your ethical standpoint and go about your research armed with all of these considerations.
Is my money safe with green bonds?
Government green bonds are backed by the government, meaning your money is protected should anything happen. In terms of other green investments, you'll need to check for any protection offered by your chosen institution. The majority of banks and institutions in the UK are part of the Financial Services Compensation Scheme, meaning that up to £85,000 of your funds are covered per person, per banking group, in the event of collapse.
What are the alternatives to green bonds?
If you want to save money but you're concerned about the financial activity undertaken by your chosen bank in terms of carbon footprint and climate action, you might want to consider ethical banking. By opting to save with an ethical institution that provides total transparency in terms of investments, you'll be saving money and helping the planet.
Get the inside scoop
Want to be in-the-know on all things savings?
Of course you do. Sign up and be the first to find out about top rates as soon as they land,
exclusive account holder-only offers, and the latest money news.
Good news!
You're now just one step away from receiving exclusive rates and offers as soon as they land.
To complete your registration, please confirm your email address by clicking the link in the email we've just sent you. If you can't see the email in your inbox, it may have gone to your junk or spam folder instead.