Exchange traded funds (ETFs) explained
Exchange traded funds (ETFs) were created as an investment tool, and are growing in popularity. ETFs offer many benefits for investors, one being that they provide the opportunity to diversify an existing investment portfolio. On this page, you'll learn what ETFs are, how they work and the different types of ETFs available.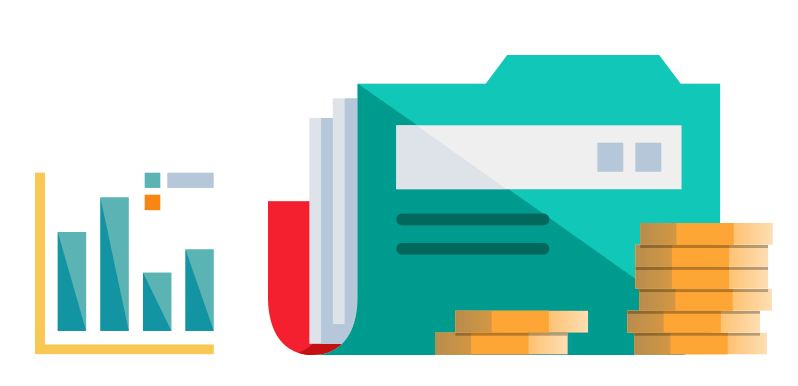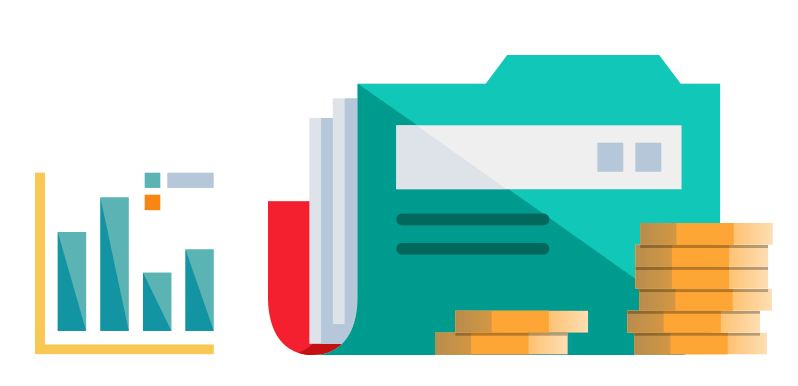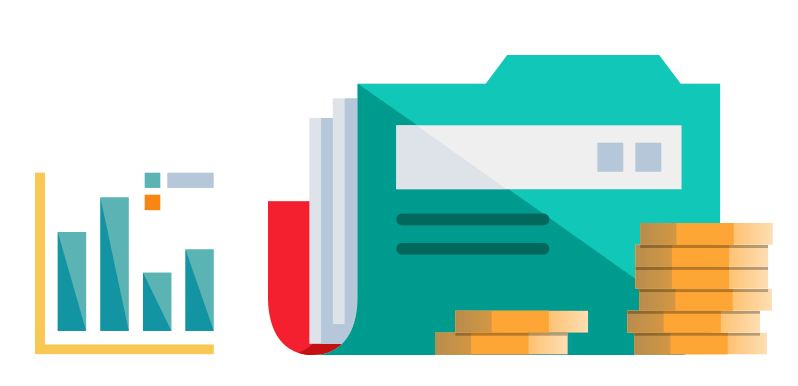 The rundown
Exchange traded funds contain securities that are traded on an exchange market, just like stocks
ETFs give you access to various stock options across different industries, and may offer low-risk investment opportunities

ETFs vary in price due to fluctuations and an open market that allows buying and selling at any time of day
What does ETF stand for?
ETF stands for exchange traded fund. It's called that because ETFs are traded through exchanges, just like any other stock. The price of an ETF share may change daily as shares, including stocks, commodities, bonds, or a mixture of all three, are sold and bought.
What is an exchange traded fund?
An exchange traded fund* is essentially a 'basket of securities' that trade on an exchange, just like stock. ETFs can contain all types of investments, including stocks, commodities, bonds, or a mixture of all three. Because ETFs are traded on an open market that allows buying and selling at any time of day, they tend to offer lower expense ratios and commissions than buying the stocks individually.
ETFs are similar to index funds in that they track a stock market's performance by looking at the way stocks are bought and sold. They're also similar to mutual funds, where stocks or shares are only traded once per day after the market closes, although they tend to be more cost-effective.
The following graph shows the amount of money, in trillions of dollars, invested in ETFs worldwide:
How do ETFs work?
ETFs are bought and sold like stocks or shares, but this happens throughout the day when stock exchanges are open, rather than once a day when the market closes in the way that mutual funds work. This also means that prices fluctuate throughout the day.
The number of shares in an ETF can change due to the continuous creation of new shares and acquisition or trade of existing shares. 
Although ETFs are mainly designed for individual investors, institutional investors who focus on the market exchange may also play their part in keeping up with a share's underlying asset value. This means that when the price of an ETF fails to correspond with the underlying asset value, institutions use large blocks of ETF shares to bring the price back in line.
What are the different types of ETFs?
Investors can utilise different types of ETFs to generate income and apply a lower risk on their investment portfolio. The most common ETFs used by investors are the following: 
Market ETFs

–  designed to track a particular index such as the FTSE 100, S&P 500 or Japan's Nikkei index

Bond ETFs

– provide an investor with exposure to all different kinds of bonds, such as government bonds and corporate bonds. Generally speaking, they might be a lower risk investment that's good for diversifying a portfolio 

Industry ETFs

– if you have an interest in a particular sector, industry ETFs allow you to invest in specific industries, such as technology, banking or pharmaceuticals

Commodity ETFs

– this type of ETF allows investment into different commodities, tracking the value of gold, crude oil or even corn

Currency ETFs

– these are designed for investment in foreign currencies, such as dollars or euros

Inverse ETFs – inverse ETFs are used to earn gains from stock declines by a method known as 'stock shorting'. Shorting is when an investor sells a stock that's expected to decline in value and repurchases the same stock at a lower price
Pros and cons of ETFs
Advantages of ETFs
ETFs allow an investor to effortlessly diversify their portfolio, providing easy access to many stocks, commodities and bonds.
Investors can buy and sell ETFs at any time during the day, as opposed to mutual funds that can only be traded when the market closes. ETFs incur lower expense ratios and broker commissions when compared to mutual funds. For example, an individual investor might find it expensive to buy all of the stocks held within one ETF.
Disadvantages of ETFs
ETFs sometimes don't buy up all of the stocks in the underlying index. This means that the value might not reflect the true movement of the index.
Some ETFs can also have higher fees, and it's important to carry out thorough research into the finer details and any fees before you commit to opening an ETF.
Investing in an ETF carries the risk of potential money loss due to the fluctuations in value and associated risks.
If you're more risk-averse, you might want to consider growing your wealth by opening a savings account instead. Savings accounts, such as notice accounts, easy access savings or fixed rate bonds, offer competitive interest rates and can guarantee a return on your investment without the risks of investing.
Do I have to pay for an ETF?
Fees may apply if you have an investment manager or use a company to help you manage your ETF. The fees you can expect to pay typically cover managers' salaries, custodial services and other marketing costs. Fees will vary depending on the fund you choose and how your ETF is managed.
How do I buy and sell ETFs?
You can buy and sell ETFs any time the stock market is open. All ETFs are traded according to their current market price, and you make ETF trades through online trading platforms or traditional broker-dealers. 
If you'd prefer not to use a broker, you could use a 'robo-advisor' which can advise you on making ETF trades based on a digital mathematical algorithm that requires limited human intervention.
Stay safe with a savings account that has a guaranteed return
If you want to quickly and easily open a savings account that can help you grow your savings and provides a guaranteed return on your investment, register for a Raisin UK Account and apply for a fixed rate savings account today. Fixed rate bonds offer competitive interest rates that don't change from the day you open the account until the end of your term.
*https://www.investopedia.com/terms/e/etf.asp
Get the inside scoop
Want to be in-the-know on all things savings?
Of course you do. Sign up and be the first to find out about top rates as soon as they land,
exclusive account holder-only offers, and the latest money news.
Good news!
You're now just one step away from receiving exclusive rates and offers as soon as they land.
To complete your registration, please confirm your email address by clicking the link in the email we've just sent you. If you can't see the email in your inbox, it may have gone to your junk or spam folder instead.