What is peer-to-peer (P2P) lending?
With many investment options to choose from, it can sometimes be difficult to decide which is right for you. If you're looking at alternative ways to invest, or want to diversify your portfolio, peer-to-peer lending is a relatively new strategy you might want to consider. On this page, you'll learn more about peer-to-peer lending, the opportunities it can provide, and the risks involved.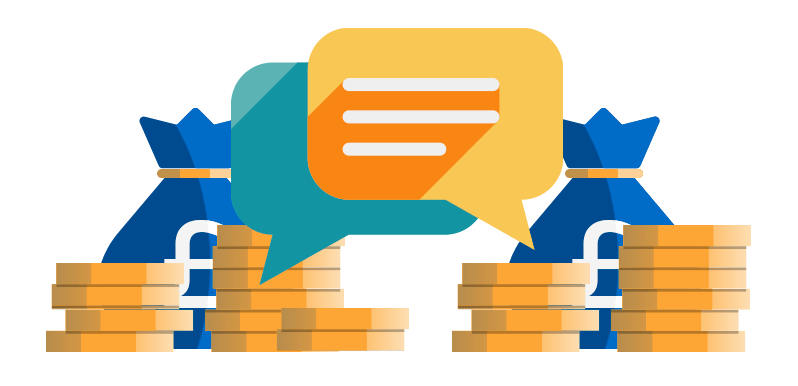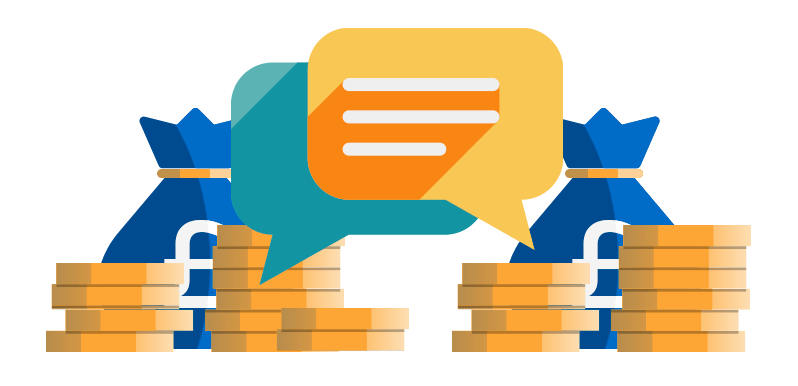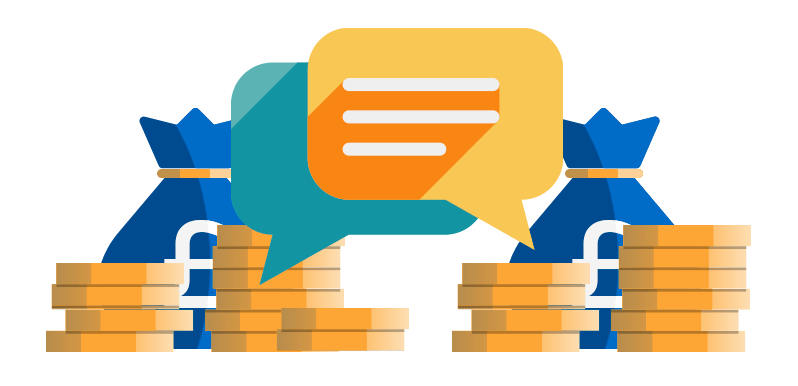 The rundown
Peer-to-peer lending is typically conducted online through platforms that set the rates and terms for transactions and connect you with other borrowers or investors.

Peer-to-peer lending is often an option for experienced individual investors who are looking for a way to earn a better return on their investments than traditional banks are usually able to offer.

The money you earn from peer-to-peer investing is considered income, so it's taxed based on the

income tax band

you're in.
Peer-to-peer lending explained
Peer-to-peer (P2P) lending allows individuals to accept loans directly from other individuals, as opposed to those offered by banks or building societies. As a lender, you'll receive interest and get your money back when the borrower repays the loan. Lenders, such as individual investors, and borrowers, such as small companies or other individuals, come together online through online P2P companies and platforms, keeping overheads to a minimum. 
How does peer-to-peer lending work?
Investors can search for online P2P platforms that will connect them directly with borrowers. Each platform has its own rate and terms that control every transaction between investor and borrower. The rates of interest are usually based on the credit score of the applicant or borrower. 
When you open a new account as an investor, you'll typically have to invest a sum of money that will be given to borrowers in the form or a loan. A loan applicant, or borrower, has a financial profile with an assigned risk category, which determines the interest rate they will have to pay (and that you will receive as the lender). 
The applicant can review offers from you and other lenders and accept one or more, depending on how the applicant wishes to take their loans. The platform you choose handles the transactions.
What are the risks and opportunities of peer-to-peer investing?
| Opportunities | Risks |
| --- | --- |
| Peer-to-peer lending automation reduces the hassle of managing your investments manually. | The person or company you lend money to may default on the payment and not be able to pay it back. |
| You can start peer-to-peer investing with a relatively low amount, and still get a good rate of interest on your investment. | If a borrower repays your loan early, your profit might be lower than expected. |
| You can customise your loans by choosing the amount you want to loan, the borrower's risk level, and other terms. | Depending on the P2P provider, the Financial Services Compensation Scheme (FSCS)* may not cover your loan. |
| P2P can potentially provide higher interest rates than traditional banks can offer (although the risk is greater). | You may not easily find suitable borrowers for you. The more you invest in a P2P platform, the longer it may take to find a borrower. |
| You can diversify your portfolio by spreading your money across multiple loans. | Some people still consider P2P lending to be in its infancy, meaning there is a lack of stability and regulation. |
How does tax work with peer-to-peer lending?
The money you earn through P2P lending is classified as income, meaning you'll pay tax above the personal savings allowance according to your income tax band. The personal savings allowance for basic rate taxpayers is £1,000, and £500 for higher rate taxpayers., so you'll need to pay tax on any interest you earn above these amounts.
Is P2P investing right for me?
P2P investing presents a new opportunity for individual investors to earn money through lending. It can be a good option for those who wish to invest small amounts rather than lump sums, in a bid to earn high-interest rates. 
It's always best to consider how much risk you're willing to take before you jump into P2P lending. Sometimes, investing in P2P depends on your luck in finding reliable borrowers who can pay back their loans. 
*https://www.fscs.org.uk/news/protection/peer-to-peer-lending-coverage
Get the inside scoop
Want to be in-the-know on all things savings?
Of course you do. Sign up and be the first to find out about top rates as soon as they land,
exclusive account holder-only offers, and the latest money news.
Good news!
You're now just one step away from receiving exclusive rates and offers as soon as they land.
To complete your registration, please confirm your email address by clicking the link in the email we've just sent you. If you can't see the email in your inbox, it may have gone to your junk or spam folder instead.