Can you explain the difference between inflation and interest? When you manage your finances, do you experience excitement or exhaustion? Are you savings savvy or financially flummoxed? If looking after your money leaves you confused by financial jargon, you're not alone. Our research shows that more than a fifth (22%) of British adults are bewildered by financial terminology, putting them at a disadvantage in understanding and growing their money.

The top five financial terms causing the most confusion
According to our research, these are the financial terms causing the British public the most confusion:
Term

% of people
confused

1.

Effective Annual Rate (EAR)

77%

2.

62%

3.

Gross Domestic Product (GDP)

43%

4.

34%

5.

Variable Interest Savings

29%
Almost half of Brits lack the financial knowledge to grow their money

Less than half of our research participants (42%) revealed to us that they feel they're not making the most of their money due to a lack of vital financial knowledge. When it comes to the generational divide, we found that over half (57%) of those aged between 23 and 34 have financial knowledge concerns, of which 56% had issues with debt.

Some Brits could be left behind due to financial jargon confusion
Around a fifth of adults said that they're unsure of the meaning of financial terms such as inflation (19%) and recession (20%) means, leaving them ill-informed to prepare for the impact of global events such as the COVID-19 pandemic.

As few as 22% of adults feel they can turn to friends or family working in financial industries for help understanding financial jargon, with only 15% telling us that they would ask their parents.
Consumers have a lot of financial news to process
Raisin UK Co-founder Kevin Mountford had the following to say about our research: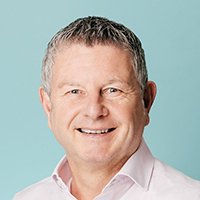 "The last 12-months have been incredibly testing for UK consumers – with multiple rate drops from the Bank of England to wide-spread speculation of a recession and negative interest rates – there is a lot for consumers to process. The research clearly shows that people are too ashamed or fearful to speak to friends or family about these issues.
"If you do not know something, you should never be afraid to ask a question to make sure you have all the facts and can make the best decision. Whether it's finding the most competitive savings rate to maximise your earnings or the cheapest loan deal to ensure you do not pay over the odds".
Grow your savings without worrying about the jargon
At Raisin UK, it's our mission to make growing your savings easier, which is why we tell you all you need to know to make informed decisions about your money. You can learn more about how to improve your finances by reading our guides to savings, banking, taxes and pensions.
When you're ready to make the most of your savings, register for a free Raisin UK Account in a few minutes online. Through your Raisin UK Account, you can apply for savings accounts from different banks in a few clicks, manage your savings in one place, and take advantage of exclusive rates, accounts, offers and bonuses.