Help to Save scheme explained
If you're on a low income and trying to make ends meet, putting away savings each month can be hard. The government's Help to Save scheme is designed to provide help for low-income savers. On this page, you'll learn everything you need to know about the Help to Save scheme, including how it works, if you're eligible and how to apply for a government savings account.
The rundown
Low income:

Help to Save is a government scheme designed to help low-income earners put money into a savings account

Government bonuses:

Over four years, the government will pay two bonuses worth 50% of the highest balance

Restricted eligibility: The Help to Save scheme is only open to people who are entitled to Universal Credit or Working Tax Credits.
What is the Help to Save scheme?
Help to Save is a type of savings account backed by the government that's designed to help low-income earners save. Under the scheme, the government will give you a bonus of 50p for every £1 you pay into the account over four years.
Get the inside scoop
Want to be in-the-know on all things savings?
Of course you do. Sign up and be the first to find out about top rates as soon as they land,
exclusive account holder-only offers, and the latest money news.
Good news!
You're now just one step away from receiving exclusive rates and offers as soon as they land.
To complete your registration, please confirm your email address by clicking the link in the email we've just sent you. If you can't see the email in your inbox, it may have gone to your junk or spam folder instead.
How does the Help to Save scheme work?
If you're eligible to open a Help to Save account (see more on eligibility below), you can save up to £50 into your account per month, although you're not required to save every month. 
You can make any number of deposits each calendar month, as long as the total amount you save doesn't exceed £50. As Help to Save accounts are a type of easy access account, you can make withdrawals whenever you need to without incurring any penalties. However, bear in mind that withdrawing money could affect the value of your bonus payment. These withdrawals can only be made into your bank or building society account.
On your account's two and four year anniversaries, the government will pay you a 50% bonus on your savings up to a maximum of £1,200. The bonus you'll get is based on how much you've saved.
After two years, you'll get your 50% bonus on the highest amount you've been able to save during that time. For example, if the largest balance you've had in your Help to Save account over two years is £600, your 50% bonus will be based on your £600 balance, even if you've made withdrawals.
After four years, you'll get your 50% bonus on the highest balance you've had in your account during years three and four. Your account will be closed after four years and your savings, including the final bonus payment, will then be paid into your chosen bank account.
Is a government savings account tax-free?
Yes, you won't pay any tax on savings in a Help to Save savings account because it's designed to help low-income earners save more.
How is the Help to Save bonus paid?
You can earn two tax-free savings bonuses, one at the end of two years and a second at the end of four years. Both bonuses are paid directly into your bank account, not into your Help to Save account.
Am I eligible for a Help to Save account?
To be eligible for a Help to Save account, you must be living in the UK or be a UK resident. If you live overseas, you can apply for Help to Save if you're a member of the British armed forces or a Crown servant. 
You must also meet one of the following criteria:
You claim Universal Credit, and your household earned £658.64 or more in your latest assessment 

You receive Working Tax Credit

You're entitled to Working Tax Credit and receive Child Tax Credit
You can continue to use your Help to Save account even if you stop claiming benefits.
Not eligible? Compare our best rates on savings accounts
Will the Help to Save scheme affect my benefits?
If you don't have savings outside of those in your Help to Save account, it's unlikely that saving into the scheme will affect your benefits entitlement. However, if you do have other savings there's a chance that paying into a Help to Save account could push you over the £6,000 savings threshold for Universal Credit or council tax reduction.
If your savings exceed the £6,000 threshold, the Department for Work and Pensions will deduct £4.35 a month in Universal Credit or £1 in council tax reduction for every £250 (or part of £250) of capital over £6,000. It's also worth remembering that if you're in a relationship with someone and you live together, their savings will also be included in the £6,000 threshold.
You won't be entitled to Universal Credit or a council tax reduction if you have capital worth £16,000 or more. Read our guide 'How much savings can I have on benefits?' for more information and advice.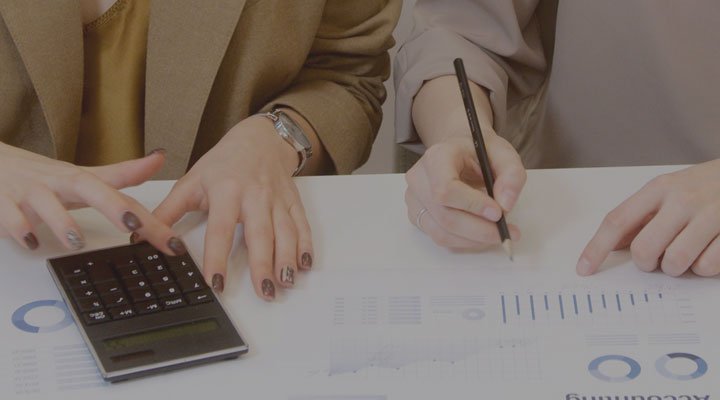 How do I apply for a Help to Save account?
The only way to apply for Help to Save is through the Government Gateway. You'll be asked to provide details of your personal circumstances as well as your bank details, and HMRC will then assess your application. 
Once your application is approved, your new government savings account will be held by the National Savings & Investments (NS&I), which is backed by the Treasury.
If I'm not eligible, what are the alternatives to Help to Save?
An alternative to the Help to Save scheme is to open a traditional savings account. You could consider opening an easy access account, or a notice account, or a fixed rate bond. Notice accounts offer competitive variable interest rates and allow you the flexibility of withdrawing your money after a set notice period, typically between 30 and 90 days, while fixed rate bonds lock your money away for a set period of time at a guaranteed interest rate, so you know exactly what your return will be.
Savings made easy at Raisin UK
If you'd prefer to open a savings account rather than a Help to Save account, register for a Raisin UK Account and log in to apply online today. It's free to open savings accounts with competitive interest rates from our partner banks through our marketplace and your money is protected by the FSCS deposit guarantee scheme, so why not give it a go today? 
See what our customers say about us on Trustpilot
Great New Service
Ive been a customer of Raisin since it launched in the UK. Although the business has recently gone through some changes I've been regularly updated and now able to open a very competitive 9 month fixed product.
Kevin
Very easy process to invest via the…
Very easy process to invest via the Raisin platform. Bonus come through on time. Communication was good throughout.
Thomas Ballard
Very Good Service!
I can really recommend Raisin! I was able to open a deposit without any real hassle. One point, it should be clearer on the registration page that you have to be really careful as to exactly how you enter your data. Even just a hyphen missing in a name can cause the application to fail! However, after three attempts, NO problem! Very friendly customer services team, by the way! Jean
Jean
Raisin uk
Raisin Uk from my experience are great , I phoned them to clarify something and I phoned to make sure they got my email because my phone had been failing to send mail and they were extremely helpful and friendly, 100% for customer service from my experience.
Sue Pasternak