According to the Office for National Statistics* (ONS), as of the last census in 2011, there were over three million Muslims in the UK. This means that a large proportion of the UK population adheres to the principles of Islam and are seeking specific banking services to meet their needs. Islamic savings accounts, also known as Sharia-compliant savings accounts, offer the same day-to-day banking services that you can expect to find with most mainstream current accounts, with a few key differences.
In accordance with the principles of Sharia law, Islamic Savings Accounts (or halal savings accounts) cannot give you interest on your money or offer overdraft facilities. In addition, any money in accounts of this type will not be invested in businesses which operate in restricted practices such as gambling, alcohol, and tobacco.
What is Islamic banking?
Islamic banks will often be at the top of the league tables when it comes to the most competitive savings accounts and cash ISAs, with the UK being a leading centre for Islamic savings in the western world. However, the biggest difference between Islamic banks and the usual mainstream banks is that Islamic banks pay an 'expected profit rate' (EPR) as opposed to the annual equivalent rate (AER) of interest on savings offered by most banks. 
This means that the amount a saver earns will depend on the profit made by the bank. Another difference is that Islamic banks don't offer overdrafts. This is because the processes of charging and paying interest are not considered to be Sharia-compliant.
Get the inside scoop
Want to be in-the-know on all things savings?
Of course you do. Sign up and be the first to find out about top rates as soon as they land,
exclusive account holder-only offers, and the latest money news.
Good news!
You're now just one step away from receiving exclusive rates and offers as soon as they land.
To complete your registration, please confirm your email address by clicking the link in the email we've just sent you. If you can't see the email in your inbox, it may have gone to your junk or spam folder instead.
How Sharia-compliant savings work
If your financial institution is 'Sharia-compliant', it means that it adheres to Islamic principles and will not pay interest on your savings. Instead, you get paid from the profit that the bank generates from the savings deposits. This is also known as the expected profit rate (EPR). 
As with a regular bank, an Islamic bank will invest the money you deposit into your savings account, but only into businesses that it considers to be Sharia-compliant. This means money will not be lent to businesses that go against Islamic principles, which include tobacco, alcohol or gambling products. 
An Islamic bank will only invest in accepted ventures, with customers receiving payment from the profit made by the bank. This means you can increase your savings without earning any interest.
If you choose a Sharia-compliant bank, it will be following the advice of Muslim bank advisers who will ensure that any profit-generating activities are in line with Islamic principles.
What is the 'expected profit rate'?
Instead of earning an 'annual equivalent rate', as you would with a mainstream bank, you earn an 'expected profit rate' (EPR) from an Islamic bank. Your chosen bank will be able to tell you what this rate is and what you can expect to earn. 
When comparing banks, you can use the EPR to compare your estimated returns against a savings account that pays interest. The EPR is advertised as a percentage, so it's easy to check it against the interest rates that are on offer from conventional banks. 
It's worth noting that the EPR rate is not guaranteed and can be adjusted at any time, however if a bank does reduce its EPR, they should give you sufficient notice. 
The main difference between interest and EPR is that interest is paid as a term of the account, while an Islamic bank is not required to pay an EPR. However, UK Islamic banks regulated by the Financial Conduct Authority (FCA) or the Prudential Regulation Authority (PRA) are highly unlikely to not pay the EPR in any given year.
How do Islamic banks afford to meet the EPR?
Traditionally, banks make money by loaning cash to other people or businesses, and then receiving interest on those loans. In order to do that, they must first have the money to loan out. 
Conventional banks will look for the best value place to borrow money. This is often done on the interbank market, where, as of 2022, borrowing rates are relatively low. 
Islamic banks do not borrow on the interbank market as it's an interest-based loan and therefore against Sharia law; as a result savings accounts are their main vehicle for generating money. For this reason, they will often offer much higher interest rates in order to gain your custom, which they can then reinvest to make profits.
Who can open an Islamic savings account?
You do not need to follow Islam to open an Islamic savings account. The account is open to anyone, regardless of their religious beliefs.
You're likely to encounter the same restrictions when opening an Islamic savings account as with a regular bank, for example:
Proof of age

Proof of address

Initial deposit requirements 

Any other rules specific to that account
How is Islamic banking different from regular banking?
The central financial belief in Islam is that money has no value. Islam teaches that money is a means of exchange and that each unit exchanged has equal value. This is why Islam does not allow you to make a profit or benefit by the exchange of money. 
The biggest difference you'll notice with an Islamic savings account is that it does not generate interest on your savings or current accounts. Even Islamic mortgages are structured in a way that they do not charge you interest.
Another important difference between the two is that finance in the Islamic world cannot be used to promote or support something that causes harm. For that reason, Islamic financial services do not invest in industries such as alcohol, tobacco, gambling and products with explicit content.
Is my money safe in an Islamic savings account?
A Sharia-compliant bank in the UK is as safe as any other bank. Your savings will be safe as long as the bank has been authorised by the Financial Conduct Authority (FCA) or the Prudential Regulation Authority (PRA). This means your savings will be protected by the Financial Services Compensation Scheme (FSCS). 
Under the FSCS, savings of up to £85,000 per person, per banking institution are protected. This covers you in the event your bank collapses and you lose your savings, as you can make a claim to the FSCS to get your money back. 
If you're opting for a foreign bank, always check beforehand that your deposits are protected through a deposit guarantee scheme.
Is an Islamic savings account right for me?
You don't need to be following Islam to take out a UK Islamic bank account. If you have an interest in Islamic financial principles, then it could be a good savings account to consider.
A Sharia-compliant savings account or Islamic bank account might be of interest if:
You want a bank that acts according to Islamic law

You want to increase your savings through Sharia-compliant profits, rather than interest

You prefer your bank not to lend your money to businesses involved in alcohol, tobacco and gambling, which are against Islamic principles
Things to consider when comparing Islamic savings accounts
When looking for an Islamic savings account, you might want to consider:
When you can withdraw your money (for example, is it after one, two or three years?)

The EPR that is quoted

How often your EPR is paid

The minimum and maximum deposit amount
Which Islamic banks are based in the UK?
There has been a growing interest in Islamic banking in the UK and there are now several Sharia-compliant banks with a UK banking licence.
The list of UK-based, Sharia-compliant Islamic banks is as follows: 
Ahli United Bank
Abu Dhabi Islamic Bank (ADIB)

Al Rayan Bank 

Bank Mandiri
Europe Arab Bank
Bank ABC
Bank of London and the Middle East
British Arab Commercial Bank
In addition to these, it should be noted that there are also a number of traditional UK banks that also offer Islamic financial services.
Saving money with Raisin UK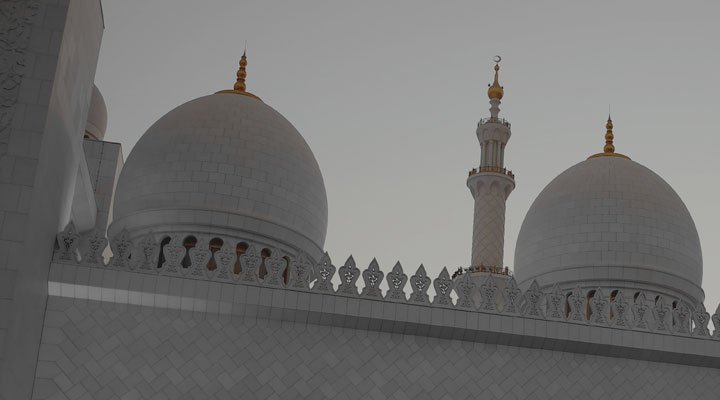 Islamic banking
Is Islamic banking right for you? Find out what Islamic banking is, why some consider it to be 'ethical', which UK banks are Sharia-compliant and how Islamic savings accounts work.
Read more
Sharia banking explained
Want to know more about Sharia banking? Our guide has everything you need to know, including how they work and why you may want to consider a Sharia savings account.
Read more
The growth of Sharia savings products in the UK
Not long ago, The Times stated that "Savers are missing out on some of the most competitive rates on the market because Sharia-compliant banks are being excluded from most best-buy tables". We recently partnered with Gatehouse, a bank who offers Sharia-compliant and highly competitive savings products to UK savers through our marketplace, making this an ideal time to consider Sharia banking.
Read more
Great New Service
Ive been a customer of Raisin since it launched in the UK. Although the business has recently gone through some changes I've been regularly updated and now able to open a very competitive 9 month fixed product.
Kevin
Very easy process to invest via the…
Very easy process to invest via the Raisin platform. Bonus come through on time. Communication was good throughout.
Thomas Ballard
Very Good Service!
I can really recommend Raisin! I was able to open a deposit without any real hassle. One point, it should be clearer on the registration page that you have to be really careful as to exactly how you enter your data. Even just a hyphen missing in a name can cause the application to fail! However, after three attempts, NO problem! Very friendly customer services team, by the way! Jean
Jean
Raisin uk
Raisin Uk from my experience are great , I phoned them to clarify something and I phoned to make sure they got my email because my phone had been failing to send mail and they were extremely helpful and friendly, 100% for customer service from my experience.
Sue Pasternak