Dividends are payments (usually cash) made by a company to their shareholders to share the profit they have made over a certain period. They are typically paid regularly, and they are one way investors can earn a return when investing in stocks.
If you own shares in a company, you may be eligible to receive dividends, and as with most types of income, that means you'll have to pay tax. The good news? Dividend tax is less than income tax. As we explain, you can also make your dividends work harder by investing the cash  into a competitive savings account to grow your wealth that little bit faster.
The rundown
Dividends: A dividend is a portion of a company's earnings that is distributed to its investors or shareholders.
Tax rates: Dividend tax rates are different from income tax rates, although the rate you pay depends on which income tax band you're in.
Dividend allowance: You can currently earn up to £1,000 in dividend income each year without paying tax.
What is dividend tax?
Dividends are the money you get from company profits if you're a company shareholder, and dividend tax is simply the tax you'll have to pay on these dividends. 
Dividend tax rates are different from (and lower than) income tax rates, and you'll also get a tax-free dividend allowance.
What is the dividend allowance?
Your dividend tax allowance is the amount you can earn tax-free from dividends. The dividend allowance in the UK for the 2023/24 tax year (6th April 2023 to 5th April 2024) is £1,000. This allowance is in addition to your personal allowance of £12,500. That means you can earn a total of £13,570 in tax-free allowances; £12,570 from your personal allowance and £1,000 from your dividend allowance.
After this, you'll pay dividend tax, which falls into three different tax rates, just like income tax.
Get the inside scoop
Want to be in-the-know on all things savings?
Of course you do. Sign up and be the first to find out about top rates as soon as they land,
exclusive account holder-only offers, and the latest money news.
Good news!
You're now just one step away from receiving exclusive rates and offers as soon as they land.
To complete your registration, please confirm your email address by clicking the link in the email we've just sent you. If you can't see the email in your inbox, it may have gone to your junk or spam folder instead.
What are the tax rates on dividends?
The amount you pay in tax on your dividends depends on your tax band, which is determined by your personal income. You'll fall into one of three different tax band rates; basic-rate, higher-rate and additional-rate, depending on how much you earn.
As you can see from the map below, the UK has amongst the highest dividend tax rates in Europe:
How much tax do I pay on dividends in 2023/24?
Once you earn more than your personal allowance and your dividend allowance, you'll be taxed on your dividends according to the following tax bands:
| Income tax band | Amount earned per year* | Dividend tax rate |
| --- | --- | --- |
| Basic rate | £14,500 to £50,000 | 8.75% |
| Higher rate | £50,001 to £150,000 | 33.75% |
| Additional rate | £150,001+ | 39.35% |
* The first £1,000 of dividend earnings is tax-free.
How to calculate your dividend tax liability
Let's say you receive £60,000 a year in dividends. You'd work out your dividend tax in the following way:
£12,570 of your earnings are tax-free, as that's your personal allowance

Another £1,000 is tax-free, which is your dividend allowance
That leaves £44,430 of taxable dividends.
£34,430 of that is taxed at 8.75%, as it takes you up to £50,000 of your income

The remaining £10,000 is taxed at 33.75%   
As with income tax, you'll pay tax in more than one dividend tax band.
If you earn a wage as well as dividends, your calculation will look slightly different. For example, if you earn £58,000 in wages and £1,000 in dividends, you won't pay any tax on your dividends, but you will pay income tax on your wages. If you earn £57,000 in wages and £3,000 in dividends, you'll be taxed on £2,000 of those dividends, and you'll have to pay income tax on your wages.
Dividend tax just applies to the dividends you earn. Don't forget that you also might need to pay tax on other types of income, such as any interest you earn on savings. 
Additionally, if you earn over £100,000 per annum, your personal allowance reduces by £1 for every £2 you earn. This means that if you earn £125,140, you won't be eligible for a tax-free personal allowance.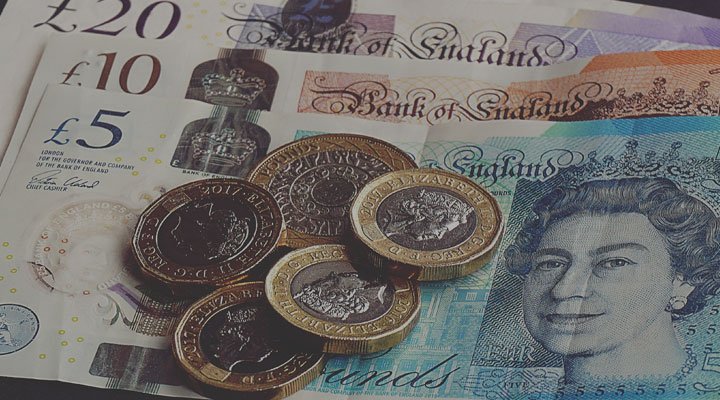 Income tax explained
Does everyone have to pay taxes? The simple answer to this question is "yes", unless you're a low earner. The most common way to pay tax is as income tax on your salary. You might also be taxed on other forms of income; find out more in this guide.
Read more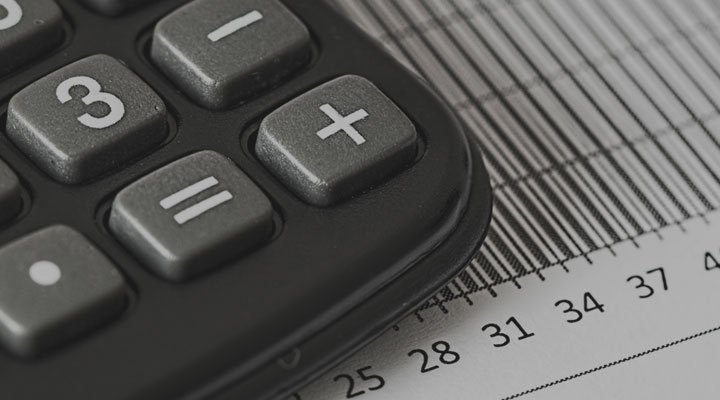 Tax on savings accounts
Confused about paying tax on your savings accounts? Read our guide to find out how much you might be taxed, what the personal savings allowance is and all about tax-free savings accounts.
Read more
Calculating dividend tax when you earn a salary 
Let's say that Hannah earns £30,000 per annum in wages and £15,000 in dividends, a combined total of £45,000.
Hannah can deduct her £12,570 personal allowance from her wages, with the remaining £17,430 subject to the 20% income tax rate.  
Hannah's first tax payment will be £3,486. 
The £15,000 earned from dividends will be reduced by £1,000 thanks to the dividend allowance. This leaves her with £14,000 in dividends subject to tax at a rate of 8.75%, as she's a basic rate taxpayer. 
The tax payable on her dividends is £1,225 
Hannah's combined total income after both taxes is £40,289
Calculating dividend tax when you only earn dividends 
If dividends are your only source of income, the calculation will be slightly different. 
For example, James earns £50,000 per annum solely through dividends. 
After subtracting his personal allowance of £12,570 and dividend allowance of £2,000, he is left with £35,430 in taxable income. 
This amount puts James in the basic rate tax band, which is 8.75% on dividends, meaning his total tax bill will be £3,100.12.
When do I need to pay dividend tax?
You must pay dividend tax before the end of every tax year, which traditionally runs from 6th April to 5th April. However, you'll need to have a relatively large share portfolio, one which earns you over £2,000, before you have to start paying dividend tax. 
How do I pay dividend tax?
If you earn up to £1,000 in dividends, you won't need to do anything because that's your tax-free dividend allowance. 
If you earn dividends between £1,001 and £10,000, you'll need to contact HMRC. If you fall into this bracket, you can pay dividend tax* in two different ways, either by asking HMRC to adjust your tax code so your dividend tax is automatically taken from either your salary or your pension, or by completing a self-assessment tax return. 
If you earn dividends of more than £10,000 per year, you'll need to complete a self-assessment tax return.
There are various ways to pay the tax due on your dividends, including the following:
| Method | How long does it take? |
| --- | --- |
| Online or telephone banking | The same or next day |
| CHAPS | The same or next day |
| Bacs | 3 working days |
| Debit card | The same or next day |
| Credit card (subject to charges) | The same or next day |
| Postal cheque | 3 working days |
| Direct debit | 3-5 working days |
| In person at the bank, building society or Post Office | The same or next day |
Examples of dividend tax bills 
The standard formula on dividend tax depends on two things: 
Any wages you earn (if you earn over

£125,140

, you won't benefit from a personal allowance) 

How much you have earned in dividends 
When working out how much tax you need to pay, HMRC will 'stack' your income in this order: 
Income from work, pensions and property,

Income from savings 

Dividend income
Are there any tax-free dividends?
Yes, there is a legal way to avoid paying tax on dividends. If you choose to invest in a stocks & shares ISA, you won't pay income or capital gains tax on any returns you make on your investments.
How to make the most of your dividend payments
If you're fortunate enough to receive a dividend payment, you may be wondering how best to use the extra money. Naturally, the most appropriate course of action will depend on your individual financial circumstances and specific goals.
You might want to consider paying off a debt or a chunk of your mortgage, especially if you're paying a high interest rate. Alternatively, you may choose to invest your dividend payment into a competitive savings account like a fixed rate bond. 
Fixed rate bonds tend to offer the most competitive rates of all account types and are ideal if you can afford to lock away a lump sum for a set period (typically between one and five years).
Start saving with Raisin UK
You can browse and apply for a range of competitive savings accounts in our online marketplace. Simply register for a free Raisin UK Account to get started. 
Already registered? Log in and apply for your chosen account(s) today. Once your application is approved, all you need to do is transfer your deposit, sit back and watch your savings grow.
See what our customers say about us on Trustpilot
Great New Service
Ive been a customer of Raisin since it launched in the UK. Although the business has recently gone through some changes I've been regularly updated and now able to open a very competitive 9 month fixed product.
Kevin
Very easy process to invest via the…
Very easy process to invest via the Raisin platform. Bonus come through on time. Communication was good throughout.
Thomas Ballard
Very Good Service!
I can really recommend Raisin! I was able to open a deposit without any real hassle. One point, it should be clearer on the registration page that you have to be really careful as to exactly how you enter your data. Even just a hyphen missing in a name can cause the application to fail! However, after three attempts, NO problem! Very friendly customer services team, by the way! Jean
Jean
Raisin uk
Raisin Uk from my experience are great , I phoned them to clarify something and I phoned to make sure they got my email because my phone had been failing to send mail and they were extremely helpful and friendly, 100% for customer service from my experience.
Sue Pasternak