The current economic climate has led to falling interest rates around the world and even to negative interest rates in some countries. Negative rates could effectively mean that savers have to pay rather than earn interest on their savings.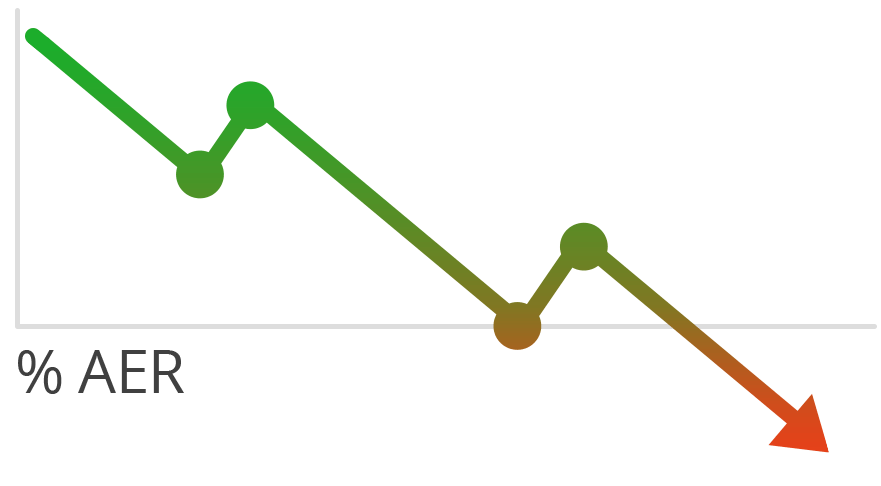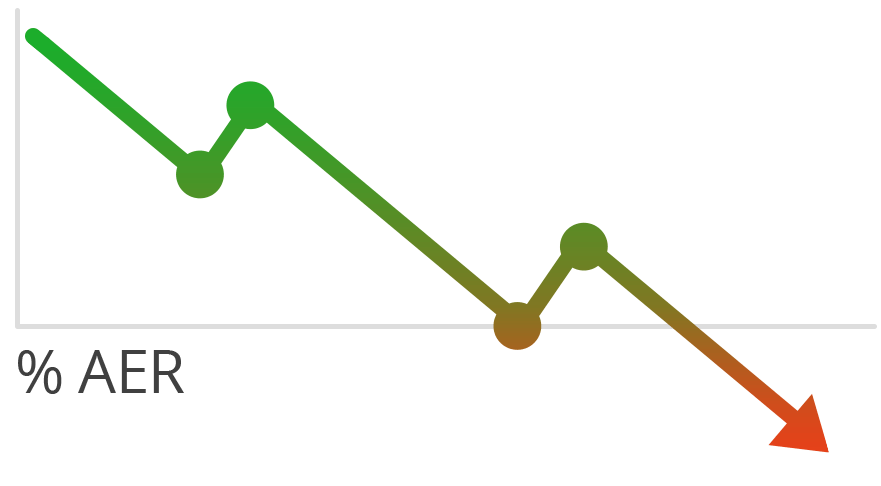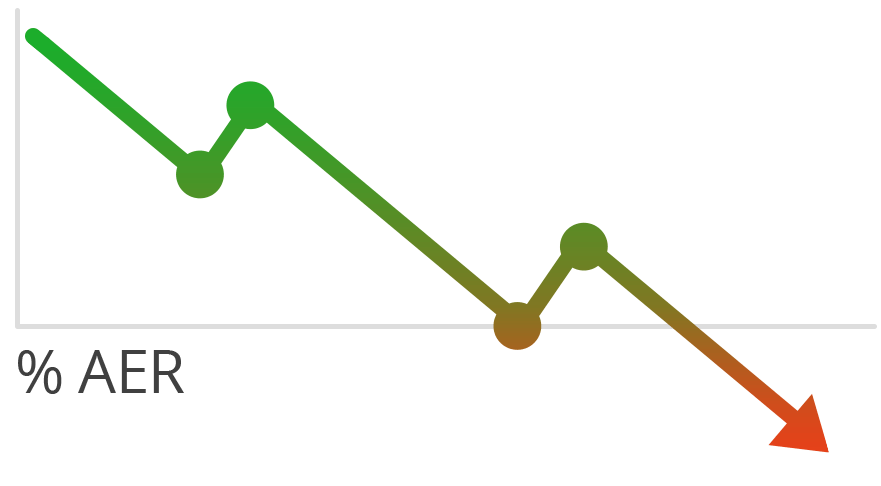 What are negative interest rates and
how do they work?
Negative interest rates mean that financial institutions may have to pay interest to borrowers instead of earning interest from them, but savers could also be affected. Unfortunately, negative interest rates aren't a new phenomenon. Although this is practice may be unfamiliar to the British public, countries around the world have already experienced negative interest rates. For example, the base rate is currently -0.6% (April 2020) in Denmark.
When the national base rate drops to a negative figure, banks face the decision of whether or not to pass this cost on to their savers.
Which countries have negative interest rates?
Following the global financial crisis of 2008, interest rates were cut around the world. The European Central Bank (ECB), the US Federal Reserve, the Bank of England and the Bank of Japan cut interest rates to almost zero, and in June 2014 the ECB cut its rate to -0.10%. Switzerland, Sweden, Hungary and Japan have since followed suit.
In some European countries such as Germany and The Netherlands, banks are passing on the ECB's negative interest rates to their corporate and retail customers.
Why are negative interest rates being used?
Negative interest rates are an unconventional way of trying to stimulate economic growth by making it cheaper to borrow and therefore boosting spending and investment. If successful, negative rates could help prevent a global recession while easing the burden of debt that many economies are under.
What are the economic effects of
negative interest rates?
Negative interest rates can affect the economy in the following ways:
Low-interest traditional savings accounts mean that savers might instead invest in the stock market to try and get a better return on their deposit, which pushes stock markets up.
In turn, this can then lead to a stock market crash.
If there's a recession, central banks don't have many options left to try and stimulate the economy as there's little scope to reduce rates further.
What are the effects of negative rates on consumers?
In theory, negative interest rates mean that savers won't earn as much interest on their deposits as they once would, but some banks have helped to ease this burden. In countries with negative interest rates, although banks may pass their costs on to savers who hold deposits with them, to date, few banks have done so.
What might this mean for your UK savings?
Although the base interest rate in the UK is not negative, it has been on a downward trend over the last few years and was cut to 0.1% in March 2020. Interest rates on certain savings accounts such as ISAs are low, so you may be wondering where to look for competitive interest rates.
At Raisin UK, we have partnered with banks offering deposit-protected savings accounts that beat this downward trend.
You can guarantee a risk-free return on your deposit by opening savings accounts with a fixed interest rate, such as fixed rate bonds. If you have a lump sum you'd like to invest and can afford to lock your money in for a set period of time; you're more likely to earn a competitive interest rate.
How to open a savings account at Raisin UK
To open savings accounts from our partner banks, you first need to open a Raisin UK Account; then you can apply in just three steps:
Log in to your Raisin UK Account
Click to apply for a savings account

Transfer

your deposit
Once your application is approved, simply deposit your savings and start earning money straight away.
If you've got any questions, please contact our UK-based Customer Services Team, who will be happy to help.
Save time, make money
After you register for your one single login, you can conveniently view, purchase and manage savings
accounts with competitive interest rates in one place; the Raisin UK savings marketplace. Start
making money on your savings today.