What were children's bonds?
It's important to many parents to teach their children the value of money and how to save, giving them a head start when they reach adulthood and independence. There are several options for saving and investing that can support this goal, and one of the UK's more popular saving accounts were children's bonds. 
On this page, you'll learn what children's bonds were, and the alternative options you have to save for your children.
The rundown
Definition

: A children's bond is a fixed interest lump sum investment account for children under 16

Term

: These types of bonds have a five-year term, but parents or guardians may access the money earlier if they need to make withdrawals

Closure: Children's bonds are no longer available to open, but your child may still have an account if they are under 16 or if the five-year fixed term hasn't yet matured
Children's bonds explained
A children's bond is a lump sum investment account that you could open on your child's behalf, as long as they are under the age of 16. Typically, these accounts feature a fixed interest rate for a set term of five years. 
Parents or guardians who open a children's bond may make withdrawals within the five year term but will be subject to penalties for doing so. 
These accounts are no longer available to open, but your child may have an active account if they are under the age of 16 or within a current five-year term.
How do children's bonds work?
Children's bonds were previously known as the national children's bonus bonds. They featured an annual fixed interest rate alongside a guaranteed bonus payment for keeping the account open for the full five years. As this bonus is no longer available, the account name changed to children's bonds. 
Children's bonds were sold in issues, which have a specific interest rate guaranteed to last the five-year term. You don't have to pay tax on any of the interest you earn during this term. 
Only parents, guardians or grandparents were allowed to open children's bonds, and they could only be opened for children under the age of 16. Parents or guardians have full control of the bond until the child turns 16, or after the first five-year anniversary of the account after the child's 16th birthday. 
When the five-year term is over, you can either cash the bond in or reinvest the money in a different type of savings account (more on this later).
Get the inside scoop
Want to be in-the-know on all things savings?
Of course you do. Sign up and be the first to find out about top rates as soon as they land,
exclusive account holder-only offers, and the latest money news.
Good news!
You're now just one step away from receiving exclusive rates and offers as soon as they land.
To complete your registration, please confirm your email address by clicking the link in the email we've just sent you. If you can't see the email in your inbox, it may have gone to your junk or spam folder instead.
Pros and cons of children's bonds
| Pros | Cons |
| --- | --- |
| You don't pay tax on the interest earned in a children's bond. | Children's bonds require single lump-sum investments of amounts between £25 and £3,000 in each issue. |
| The interest rate is fixed, which means you'll know how much interest your child will earn during the term. | You'll incur penalties if you withdraw money from the account before the end of the term. These penalties are usually the equivalent of 90 days' interest on the amount of money you've withdrawn. |
How much money could I invest in a children's bond?
You could invest between £25 and £3,000 in a children's bond, and payments were usually made via Direct Debit. For Scottish children's bonds, you can invest between £10 and £25 each month, or opt for an annual investment of £120 to £270 every year. 
Why can't I open a children's bond anymore?
NS&I withdrew children's bonds on 30 September 2017. This closed applications to new customers. Children's bonds were closed because of the launch of Junior ISAs, which were designed to be their replacement.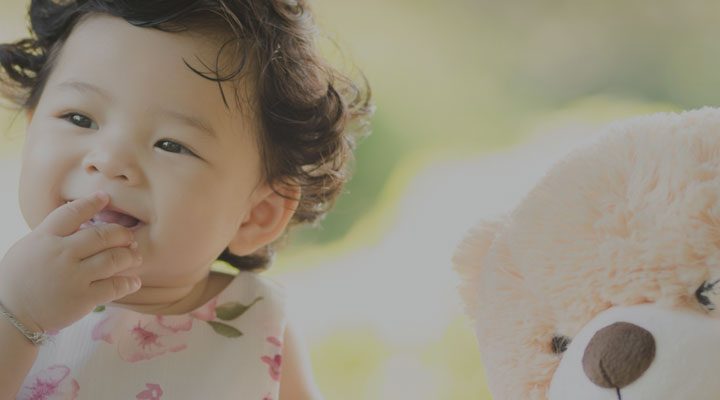 Junior ISA
Looking to kickstart your child's financial future? Find out if junior ISAs are a good investment and the alternatives for saving
Read more
What should I do if my children's bond is due to mature?
Your bond will 'mature' once the five-year term is over or the child turns 16. At this point you can either: 
Move the funds into a junior ISA

(assuming the child is under 18 and doesn't have a

child trust fund

)

Move the money into

another type of savings account
Cash in

all of the bond
You can compare a range of competitive savings accounts, including fixed rate bonds and notice accounts, in the Raisin UK marketplace.
How do I know how much my child's bond is worth?
The worth of your child's bond account is determined by how much you invest in the account and the bond duration. Your provider should send you a statement which shows the bond's current value, but if you're unsure, it's best to contact them directly.
Are there any alternatives to children's bonds?
While investment bonds for children provided the opportunity for tax-efficient savings, alternatives to child bonds include Junior ISAs and fixed rate bonds.  
Junior ISAs are considered the replacement for children's bonds, and they are also tax-free savings accounts. Interest rates offered by Junior ISAs are often higher than adult ISAs, and they only require a minimum deposit of £1. Your child can't access the money in a Junior ISA until they reach the age of 18.
Savings accounts are a straightforward alternative option to children's bonds. 
You could also consider opening a fixed rate bond, which allows you to deposit a lump sum that you won't need to access for a number of years. With fixed rate bonds, you can lock your money away for a variety of terms, typically five years at most, and earn interest at a rate that doesn't change from the day you open the account until the end of your agreed fixed term, so you'll know exactly what your return will be.
The money you deposit is held in your name, so if you want the money you're saving to be accessible to your child, you'll need to transfer it to them once your deposit matures.
Grow savings for your children at Raisin UK
If you want to open a fixed rate bond, register for a free Raisin UK Account today to apply for savings accounts from a range of banks online in just a few minutes.
Great New Service
Ive been a customer of Raisin since it launched in the UK. Although the business has recently gone through some changes I've been regularly updated and now able to open a very competitive 9 month fixed product.
Kevin
Very easy process to invest via the…
Very easy process to invest via the Raisin platform. Bonus come through on time. Communication was good throughout.
Thomas Ballard
Very Good Service!
I can really recommend Raisin! I was able to open a deposit without any real hassle. One point, it should be clearer on the registration page that you have to be really careful as to exactly how you enter your data. Even just a hyphen missing in a name can cause the application to fail! However, after three attempts, NO problem! Very friendly customer services team, by the way! Jean
Jean
Raisin uk
Raisin Uk from my experience are great , I phoned them to clarify something and I phoned to make sure they got my email because my phone had been failing to send mail and they were extremely helpful and friendly, 100% for customer service from my experience.
Sue Pasternak