A robo advisor is an online investment service which helps automate the investment process. A robo advisor is a software algorithm rather than a real person, and it works by asking you a series of questions and issuing you with a suitable set of investments. It also manages those investments for you.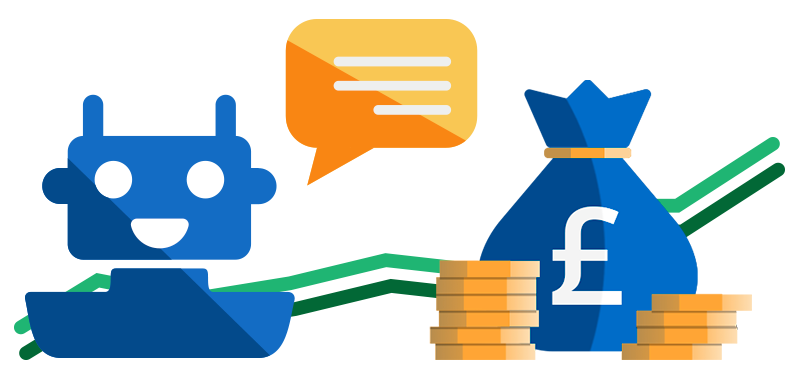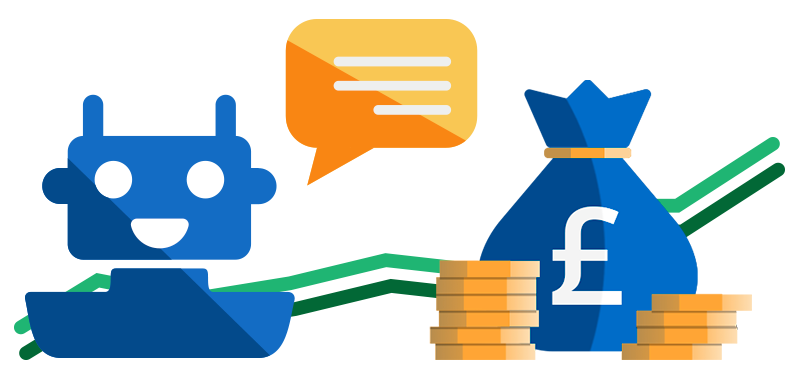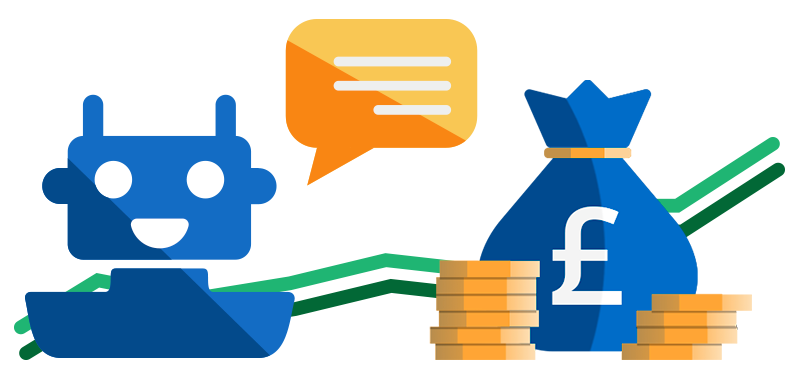 How do robo advisors work?
A robo advisor is a sophisticated software setup created by financial advisors, data scientists and investment managers. It offers financial advice in a digital setting with information it has gathered from algorithms and mathematical models. This digital wealth manager works in a similar way to a human financial advisor – it will ask you a set of questions and then match you to the investments that it thinks make sense for you.
Some of the questions you can expect from a robo advisor will include the following:
How much money you earn

Your financial plan for investing

What risk factor you're comfortable with
The system then links you with the right ready-made investment portfolio that suits your set up and financial goals. For example, if you're saving for retirement, the robo advisor may suggest portfolios with long-term growth potential and with mutual funds or individual stocks around the world. 
If you're investing to grow your money for a mortgage or to have the funds to spend sooner rather than later, the robo advisor may steer you towards short-term growth options and play it safe by following bonds with lower risk and a solid stock market index.
Robo advisors help to take the guesswork out of investment decisions and they typically charge lower fees than a financial advisor. While they tend to stick with broad-market funds, there may be the possibility to tweak your investment portfolio or even to pick a themed portfolio that matches your interests.
What features can I expect from a robo advisor?
A robo advisor will typically offer the following features:
Auto investing

– the robo advisor will choose investments for you based on your questionnaire answers, and will also choose how you allocate your contributions to these investments. 

Auto balancing

– the robo advisor will automatically adjust or rebalance your investments to keep you on track with your financial goals. It will do this based on market drift.

Personal financial planning – the robo advisor may offer personalised financial planning advice. Some will offer a tiered management system based on your level of investment.
What are the pros & cons of using a robo advisor?
| Pros of using a robo advisor | Cons of using a robo advisor |
| --- | --- |
| They offer a simple all-in-one solution. The apps and websites are typically very user-friendly, so you don't necessarily need a huge amount of digital experience to use a robo advisor. | They aren't totally personalised just yet. If you want a more tailored or personal plan, or your financial situation is particularly complex, it may be better to choose a human financial advisor. |
| They are a low cost alternative to using a human financial advisor. A robo advisor may charge an annual flat fee of around 0.2%-0.5%, whereas a human financial advisor will charge closer to 1-2%. | They won't hold your hand. If the market drops or you're feeling concerned, sometimes it helps to have a real person to talk to who can listen to your worries and share their insights. |
| They are available around the clock, as long as you have access to the Internet, unlike a human financial advisor where you may need to schedule appointments and calls or stick to working hours. | They don't offer you the chance to build a relationship. If you want to build a relationship with your financial advisor, a robo advisor may not be the best option. |
| They can offer a more efficient way of investing. It can take a robo advisor a few minutes to suggest a portfolio, whereas it may take a human advisor hours or days. | |
| You don't normally need as much money to get started in investing, as their minimum asset line is usually lower. Even if you have just £50 a month to invest, you can still call on the services of a robo advisor. | |
| They are independent. As robo advisors work on algorithms, there is no personal agenda or bias being pushed. | |
Is a robo advisor right for me?
There are several kinds of investors who could benefit from the automated services offered by a robo advisor: if you have limited capital to invest, are time constrained and seeking an easy and efficient service, or if you're investing in the long game and aren't tied to the idea of a quick return. 
Whether a robo advisor is right for you really depends on your set of circumstances, how tailored you want your investments to be and whether you are comfortable with technology leading the way when it comes to investment strategies.
It also depends on how much you want to get involved with investing. If you want a quick and easy method for building your portfolio without having to work through your own decision-making process, a robo advisor might be the perfect solution for you.
How do I choose a robo advisor?
There are lots of options out there for robo advisors and it's important to find one that works for you. Here are some considerations to keep in mind when choosing your robo advisor:
How much automation you're comfortable with – do you want to do everything digitally or do you want someone to talk to as and when needed?

What services you need – some robo advisors offer automatic rebalancing or tax loss harvesting which could be useful.

What standard features and added benefits you can find for a fee you're willing to pay.
Take time to compare the market as you would with any service provider. This table compares how a £50k fund is invested in nine different ways.
Who are the most popular robo advisors in the UK and why?
These are currently the most popular robo advisors in the UK, along with some of their best features:
What are the alternatives to a robo advisor?
Robo advisors are probably worth it if you want a low-cost, automated way of investing your money. As robo advisors aren't emotionally invested, they can make decisions based on real time mathematics rather than human intuition. They are optimised for portfolio adjustments based on your risk preferences and your financial goals – but they aren't for everyone. 
If you want a more human experience when it comes to your investments, a financial advisor might be a better option. A financial advisor can impart their wisdom and take the time to explain their choices to you, helping you build your own investment knowledge, which could be invaluable in the future. Another option if you want to manage your stocks independently is to take a course and learn how to play the stock market.
Of course, for a much lower risk savings option, you may prefer to put your money into a traditional savings account. If you need that safety, security and peace of mind of knowing that your savings pot is growing and isn't at risk, there are a number of competitive interest rate savings accounts to consider. 
If you have a lump sum to invest, take a look at fixed rate bonds, which offer the most competitive rates of all account types as long as you can lock your money away for a set period of time. If you want more flexibility and access to your savings, a notice account or easy access savings may be a better option.
Get the inside scoop
Want to be in-the-know on all things savings?
Of course you do. Sign up and be the first to find out about top rates as soon as they land,
exclusive account holder-only offers, and the latest money news.
Good news!
You're now just one step away from receiving exclusive rates and offers as soon as they land.
To complete your registration, please confirm your email address by clicking the link in the email we've just sent you. If you can't see the email in your inbox, it may have gone to your junk or spam folder instead.