Minimum wage in the UK explained
Almost every worker in the UK is entitled to the National Minimum Wage (NMW), and some employees are also eligible for the higher rate National Living Wage (NLW). In this article, you'll learn what the minimum wage is, and how it affects workers depending on their age. We also include advice on how to save money while earning the minimum wage and how to find a competitive savings account that works for you.
The rundown
Legal entitlement:

Employers are legally required to pay their workers the minimum wage. Those that don't will be fined and may be taken to court.

Age variations:

The amount you're entitled to receive depends on your age and whether you're an apprentice.

Yearly review: The government asks the Low Pay Commission to review the NMW and NLW rates every year. The new rates take effect from 1 April.
What is the minimum wage in the UK?
The NMW is the minimum wage per hour a worker is entitled to earn in the UK by law. The minimum wage you receive depends on your age, and once you reach the age of 23, you'll be paid at least the National Living Wage, which is slightly higher.
How does minimum wage work?
The hourly rate a worker receives is determined by both their age and whether or not that worker is an apprentice. You're only entitled to the NMW if you're of school leaving age, which is 16. Minimum wage regulations apply to all workers aged 23 and under.
Get the inside scoop
Want to be in-the-know on all things savings?
Of course you do. Sign up and be the first to find out about top rates as soon as they land,
exclusive account holder-only offers, and the latest money news.
Good news!
You're now just one step away from receiving exclusive rates and offers as soon as they land.
To complete your registration, please confirm your email address by clicking the link in the email we've just sent you. If you can't see the email in your inbox, it may have gone to your junk or spam folder instead.
How is the minimum wage decided?
The government sets the minimum wage rates, applying them to all employees. This includes those who work full-time, part-time, in a small start-up business and those completing essential training for their job. As of April 2023, the rates for NLW and NMW are as follows:
| Your Age | Entitled Wage | Current Hourly rate |
| --- | --- | --- |
| 23 and over | National Living Wage | £10.42 |
| 21 to 22 years old | National Minimum Wage | £10.18 |
| 18 to 20 years old | National Minimum Wage | £7.49 |
| 16 to 17 years old | National Minimum Wage | £5.28 |
| Apprentice (in their first year & under 19) | National Minimum Wage | £5.28 |
You can check if you're getting the minimum wage by using the government's National Minimum Wage calculator. If you think you're not getting paid enough, you can also find out what your employer owes you.
Will the minimum wage increase soon?
The government usually increases the minimum wage rates in April each year (the last increase was in April 2023), but you can also expect an increase when you turn 18, 21 or 23. If you're an apprentice, your rate of pay will also increase when you turn 19 or complete your first year of apprenticeship. 
It's worth noting that some parts of your pay don't count towards your minimum wage. This includes tips, overtime payments, a loan from your employer and a pay advance. Commission, on the other hand, is included. 
An employer can take certain deductions from your pay, but only for things such as tax and national insurance contributions, pension payments, trade union fees and any charges for accommodation they provide. If you have a student loan and meet the repayment threshold, this is also taken out of your salary if you're employed.
An employer cannot use the cost of tools, uniforms, travel or training courses to reduce your pay.
Are you taxed if you earn minimum wage?
Yes, you might still be taxed on your income even if you earn minimum wage, with different thresholds applicable based on how much you earn.
You won't pay any income tax on earnings of up to £12,570 per year. Anything you earn between £12,570 and £50,000 will be taxed at 20%.
If you're on a  zero hour or casual contract, you should still receive the minimum wage.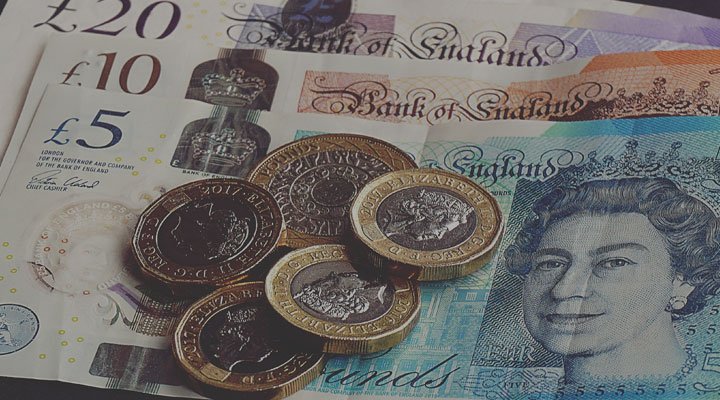 Income tax explained
Does everyone have to pay taxes? The simple answer to this question is "yes", unless you're a low earner. The most common way to pay tax is as income tax on your salary. You might also be taxed on other forms of income; find out more in this guide.
Read more
How does the UK's minimum wage vary depending on age?
A varying scale of minimum wage exists so that more people of various ages and experience levels can find employment. This was put in place by the government in light of evidence that younger workers were being priced out of jobs. 
While younger workers usually receive lower wages than older workers, a couple of reasons for that might be because they often lack the experience and have a higher training cost than older and more experienced employees. 
Overall, the aim of minimum wage is to ensure a higher percentage of employment for younger people.
What is the National Living Wage?
The National Living Wage (NLW) is paid to workers in the UK aged 23 and over. As of April 2023, an NLW salary is £10.42 an hour. 
How to save money on the minimum wage
If you're earning the minimum wage or receiving a modest income, saving money can be challenging. However, you can make your money go further through a combination of budgeting, planning and careful spending. 
Our website contains lots of ideas and financial inspiration to help you save money and keep more of what you earn. From budgeting advice to clever money-saving hacks, we'll show you how it might still be possible to save money from your salary even if you're on the minimum wage.
Start saving with Raisin UK
To quickly and easily open savings accounts online, register for a Raisin UK Account today. Registration only takes a few minutes and is completely free. Already have an account? Simply log in and choose an account from our range of partner banks. Once your application is approved, deposit your money and then sit back and watch your savings grow.
See what our customers say about us on Trustpilot
Great New Service
Ive been a customer of Raisin since it launched in the UK. Although the business has recently gone through some changes I've been regularly updated and now able to open a very competitive 9 month fixed product.
Kevin
Very easy process to invest via the…
Very easy process to invest via the Raisin platform. Bonus come through on time. Communication was good throughout.
Thomas Ballard
Very Good Service!
I can really recommend Raisin! I was able to open a deposit without any real hassle. One point, it should be clearer on the registration page that you have to be really careful as to exactly how you enter your data. Even just a hyphen missing in a name can cause the application to fail! However, after three attempts, NO problem! Very friendly customer services team, by the way! Jean
Jean
Raisin uk
Raisin Uk from my experience are great , I phoned them to clarify something and I phoned to make sure they got my email because my phone had been failing to send mail and they were extremely helpful and friendly, 100% for customer service from my experience.
Sue Pasternak