Challenger banks explained
In an ultra-connected age where we are becoming accustomed to having our money at our fingertips, it comes as no surprise that so-called 'challenger banks' have risen to success, originally implemented to boost competition and reduce the hold that traditional banks have on the market. Going from success to success, challenger banks are now used by many, successfully managing to survive the financial fallout of the COVID-19 pandemic, raising capital even during a time when there was little to be found.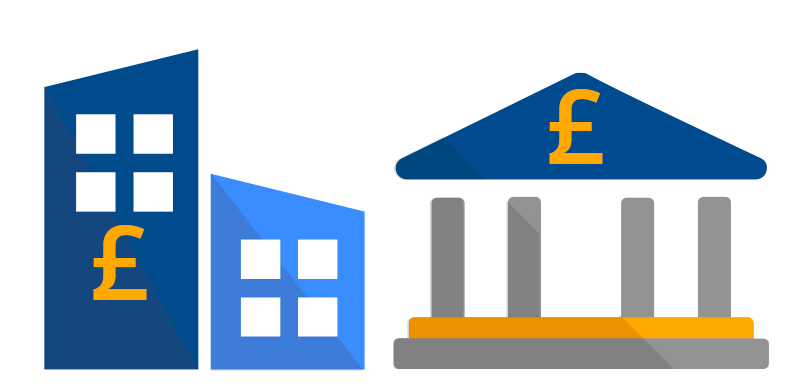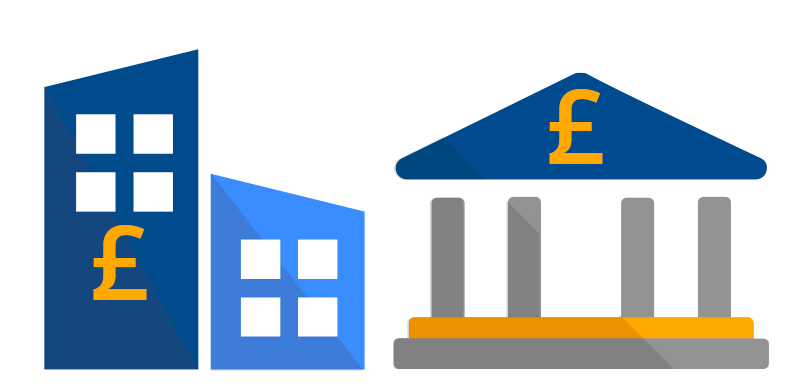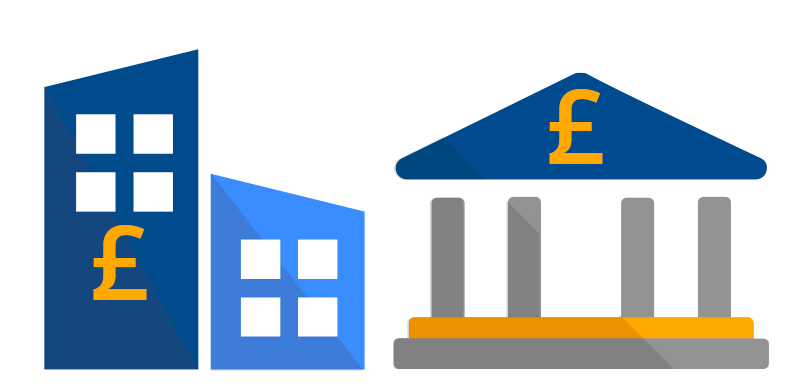 What are challenger banks?
A challenger bank is a typically small retail bank with an innovative take on the traditional banking model – they literally 'challenge' this model and try to win their business. Implemented after the financial crisis of 2008, several challenger banks were founded after 2009, and the vast majority in the last seven years.
The aim of challenger banks is to compete with the 'big four' traditional banks; HSBC, Lloyds, Barclays and RBS. Challenger banks ultimately hope to win over customers by offering cheaper deals, more flexibility, and better service. 
Challenger banks have made their own gap in the market and are seizing opportunities that mainstream banks have omitted because of their size, relative market dominance and older technology systems.
What are the different types of challenger banks?
There are a number of challenger banks out there which accommodate different kinds of customers. Some of these banks have been around since early 2009, while others are fresh on the scene. Despite having a predominantly digital presence, there are challenger banks appearing along the high street, as well as Islamic challenger banks that follow a strict set of ethical principles. 
So you know which ones you'd like to explore, here are the different types of challenger banks:
New challenger banks
Typically operating for around three years or less, these are the new entrants to the challenger banking market that boast fresh approaches

Often offer the latest innovations

Can offer some of the best deals and most attractive interest rates
Mature challenger banks
The successes of these banks paved the way for new challenger banks

Examples include First Direct and TSB 

Have been around long enough to be considered as mainstream as 'the big four'
High street challenger banks
Challenger banks with physical branches 

Examples include Virgin Money and Metro Bank
Sharia challenger banks
Challenger banks run in adherence to Islamic principles

For more information, read our Sharia Banking Guide
A complete list of challenger banks in the UK
B-Social
BABB
Bank of Scotland
Barclaycard
Barclays
Bean
Beanstalk
Bud
Bunq
Cash Coach
Cashplus
Chip
Claro
Cleo
Coconut
Countingup
Currensea
Curve
Curve Black
Curve Metal
Finndon
first direct
Fuze
Halifax mobile app
Hoddle
Holvi
HSBC
HSBC Connected Money
Hyperjar
Metro Bank
Mettle
Mint
Monese
Monese Plus
Money Dashboard
Moneybox
Moneyhub
Monument
Monzo
Monzo Business
Monzo Plus
Monzo savings
MyPocket
N26
N26 Business
N26 Metal
N26 You
Nationwide
NatWest
Nimbl
Novus
PayPal Mobile
Pennyworth
Pingit
Pleo
Plum
Plutus
Pockit
Raisin
RBS
Revolut
Revolut junior
Revolut Metal
Revolut Plus
Revolut Premium
RoosterMoney
Santander
smile
Snoop
Soldo
Squirrel
Starling
Starling Business
Starling Kite
Suits Me
Tally Money
Tandem Bank
Tesco Bank
thinkmoney
Tide
Tred
Treecard
TSB
Tuxedo
Wallet by BudgetBakers
Wally
Most popular challenger banks
The best challenger bank for you will depend on what you want to use it for. Some are great for spending money overseas, whilst others are known for their quick and easy account set-up service. Here are some of the most popular challenger banks and what they are known for:
Starling Bank
Overseas spending and day-to-day banking

Monese
Quick account set-up (you don't need to provide proof of address)

Monzo
Overseas spending and day-to-day banking

Revolut
Overseas spending, day-to-day banking and range of features

Curve
Connects your accounts through one card and app

Cashplus
Day-to-day banking and can help build credit
Why do challenger banks exist?
Challenger banks were introduced into the UK banking sector following the financial crash of 2008. Their aim was to reduce the hold that the biggest UK banks had on the market, estimated to be as high as 77% of all current accounts in 2014.
In 2010, Metro Bank was one of the first challenger banks to have its banking licence approved, with numerous other new banks obtaining licences since. While they are undeniably growing in popularity, challenger banks have some way to go before they are truly competing with the larger, more established banks.
How do challenger banks differ from high street banks?
The main difference between high street banks and most challenger banks is the physical presence. High street banks have physical branches you can visit, whereas most challenger banks are digital. 
Aside from that, there are many arguments to suggest that challenger banks lead the way in terms of customer service. The Financial Conduct Authority's (FCA) quarterly customer service statistics make it easy to compare how well banks and building societies perform against a set of standard banking activities. They looks at things like:
How long it takes to open a new account

Accessibility to online banking 

How long it takes to replace a lost or stolen bank card
Challenger banks often perform really well in these surveys, providing a faster response than their larger competitors and boasting better levels of customer satisfaction.
Are challenger banks safe?
Whether a challenger bank is safe will ultimately depend on the bank itself. The first thing you can do to ensure your chosen challenger bank is safe is check that it has a UK banking license. If it does, up to £85,000 of your deposits per person, per banking group will be protected, just as they are with a high street bank, thanks to the Financial Services Compensation Scheme (FSCS). 
However, even if your chosen provider doesn't have a banking license, it could still be a safe option, especially if they are regulated by the Financial Conduct Authority (FCA). 
While challenger banks usually take all the steps they can to ensure customer data, apps and cards are well protected, it's always a good idea to get to grips with basic online safety measures and familiarise yourself with online banking.
Pros and cons of challenger banks
Challenger bank advantages
For the most part, challenger banks can offer their customers certain advantages, such as better levels of service. Some of the main advantages of challenger banks are as follows:
Challenger banks tend to be techy and digital savvy, meaning their customers take part in banking innovation.

In a bid to get new customers, challenger banks often offer lower fees, quick set-ups and increased transparency.

They are typically no-nonsense. They have done away with most of the bureaucratic processes established by traditional banks, embracing technology in their mission to get things done quickly. 
Challenger bank disadvantages
Despite the above advantages, it's not all sunshine and blue skies with challenger banks. Here are some of the disadvantages of banking with a challenger bank:
They tend to lack a physical presence, which means you might not be able to pop into a branch and have a face-to-face conversation. This could also mean they're not right for you if you often withdraw large amounts of cash. 

At the moment, challenger banks tend to have their own niche rather than offering a broad range of services under one roof, although this could well change in the future.
Are interest rates better with challenger banks?
Despite the currently low interest rates, challenger banks have previously offered more competitive rates than their traditional counterparts. For example, this is a comparison of the average rates for 1 year fixed rate bonds in May 2020:
| | Product Count | Lowest AER | Highest AER | Average AER |
| --- | --- | --- | --- | --- |
| High Street Banks | 25 | 0.25% | 1.20% | 0.64% |
| Challenger Banks | 36 | 1.00% | 1.51% | 1.30% |
How do I compare challenger banks?
When it comes to comparing challenger banks, you need to know what's going to work for you as there's no 'one size fits all' when it comes to banking. Here's what you'll need to consider when you compare challenger banks:
What are your priorities? Is it safety and security? Maximum growth on your cash? Or access whenever you need it? 

What kind of product do you need? For example, are you looking for a current account for day-to-day banking, a

savings account

or a loan? 

Do you travel abroad much? This is a strong point for many challengers. Some allow you to use your card abroad with no fees. 

Will you need access to cash frequently? Some challenger banks have limits on ATM withdrawals.

Are there any specific features you want? Many challenger banks have apps that include a range of features like crypto trading, stock & shares trading and

budget planning

.

What are your financial goals? More specifically, what is your savings goal? 
Once you've got an answer to all of these questions, you can compare challenger banks by using online comparison sites and reviews.
Are all challenger banks online?
Many challenger banks are online, as this cuts the cost of running a physical branch and uses that money to provide a better service elsewhere. However, there are exceptions. Metro Bank, for example, is a high street challenger bank dedicated to better customer service, and now has 77 branches across England that stay open up to 12 hours a day.
Some challenger banks are also getting creative with ways for their customers to access their services in a physical way. For example, if you bank with Raisin partner Starling, you can deposit money into your account at a Post Office.
Is my money protected with a challenger bank?
Before opening an account with a challenger bank, it's a good idea to check whether the account is a bank account or an e-money account, because this affects how your cash is protected.
| Bank account | E-money account |
| --- | --- |
| If the bank is authorised by the Prudential Regulation Authority, it's covered by the FSCS. If your bank fails, the FSCS will return up to £85,000 of your money per person, per banking group. | If your provider has an e-money licence, they are regulated by the Financial Conduct Authority and have to safeguard your money. The FCA rules mean that any money you have in an e-money account can't be loaned out. This is allowed with money held in traditional bank accounts. |
A provider's website should make it clear whether their accounts are bank accounts or e-money accounts. If you're not sure, you can check the provider's entry in the FCA's Financial Services register.
You should also be vigilant about your online safety, no matter who you bank with, whenever you're banking digitally.
Can anyone bank with a challenger bank?
Yes, anyone can bank with a challenger bank, but in most cases you'll need access to online banking. In fact, it might be easier for you to bank with a challenger bank as opposed to traditional banking in an instance where you have no proof of address, for example.
How long does it take to open an account with a challenger bank?
Thanks to challenger banks embracing technology, your new account with them could be open within minutes.
While traditional banks used to have to check your photo ID in person at a branch, challenger banks can typically match a selfie or video with your photo ID, such as a passport or driving licence. In mere seconds, they can verify you electronically by checking your details against national databases. As for your address, they can now confirm it via the electoral roll.
Opening a savings account with a challenger bank on the Raisin UK marketplace
Many of our partner banks are challenger banks. When you open an account with us, you can expect the following:
Savings accounts that are free to open

Your savings deposits are

protected

You'll earn competitive interest rates

You can easily manage your savings online
Quickly and easily set up a savings account with competitive interest rates from a range of UK banks by registering for a Raisin UK Account.
Get the inside scoop
Want to be in-the-know on all things savings?
Of course you do. Sign up and be the first to find out about top rates as soon as they land,
exclusive account holder-only offers, and the latest money news.
Good news!
You're now just one step away from receiving exclusive rates and offers as soon as they land.
To complete your registration, please confirm your email address by clicking the link in the email we've just sent you. If you can't see the email in your inbox, it may have gone to your junk or spam folder instead.